Athletic Trainers: Caring for Athletes
The motto T.E.A.M. – Together Everyone Achieves More – is at the core of the OrthoSouth Sports Medicine Outreach Team. For St. George's Independent School (SGIS) the team is comprised of athletic trainers Tina Cole and Jessi Howard and team physician, Dr. Tom Giel. Together they work to provide the SGIS athletes and school community with high quality sports medicine care.
You might be asking yourself, what is an athletic trainer? According to the National Athletic Trainers Association, "athletic trainers (ATs) are highly qualified, multi-skilled health care professionals who render service or treatment under the direction of, or in collaboration with, a physician, in accordance with their education, training and the state's statutes, rules and regulations. As a part of the health care team, services provided by athletic trainers include primary care, injury and illness prevention, wellness promotion and education, emergent care, examination and clinical diagnosis, therapeutic intervention and rehabilitation of injuries and medical conditions." 
Tina Cole – OrthoSouth AT
For her part, Cole views the AT role as a community resource. "We are a resource for health and wellness topics for the SG community whether it be staff, faculty, coaches, students, siblings, and parents." 
The athletic trainer is indeed a valuable resource for any school community.  Under the OrthoSouth community outreach model, ATs are also useful for helping family members, friends, and other members of the community schedule appointments with orthopedic providers as needed. They tend to keep an automated external defibrillator (AED) on-hand in case of cardiac emergencies on school grounds, at sporting events, and practices, and the AT is never far from his or her first aid kit, to assist with minor injuries no matter the cause.  
A study released in 2019 showed that 34% of U.S. public and private high schools have no access to athletic trainers (ATs). Those programs and their athletes may suffer from a lack of daily access to qualified medical professionals trained to support the health and safety goals of the school's sports teams. 
OrthoSouth's Sports Medicine Outreach team, including 15 athletic trainers and 8 sports medicine trained physicians, is committed to helping schools and sporting events all over the mid-south region.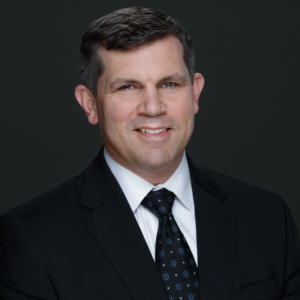 "As a sports medicine physician, caring for student athletes in our community is part of my calling," states Dr. Giel. "I've been fortunate to work with dedicated and skilled athletic trainers like Tina and Jessi in my career, and I trust them to provide the front-line services that help prevent injuries on the front end and help athletes get back in the game safely when they do occur."
Athletic trainers are sometimes confused with personal trainers. There is, however, a large difference in the education, skillset, and job duties of an athletic trainer versus a personal trainer. Athletic trainers are the only allied health care practitioners specifically trained in injury prevention for the physically active. ATs also provide on-site emergency and non-emergency care, coordinate appropriate follow-up, conduct rehabilitation, and return individuals to safe participation in sport. They are educated on matters such as orthopedic injury prevention and management, concussion, heat illness, exertional sickling (sickle cell), eating disorders, cardiac arrest, diabetic episodes, early onset osteoarthritis, overuse injuries, substance abuse, disease transmission, weight management, dental and oral injuries and weather-related safety issues, such as lightning and heat, as part of their scope of practice. With their versatile wellness services, and injury and illness prevention skills, athletic trainers help to prevent injuries from occurring, and are there to assess and treat injuries when they do occur.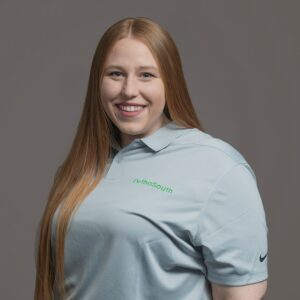 SGIS athletic trainer Jessi Howard sums it up: "We bridge the gap between our community and the team of healthcare professionals in our clinics at OrthoSouth."
OrthoSouth athletic trainers work closely with the coaches, athletic directors, and other school administrators at programs across the region. Their daily interactions with students are often similar to those of other school staff, and they can be an important source of support to the kids they see every day. Athletic trainers are always happy and ready to provide information and knowledge to parents that can help you ensure your athlete is eating right, training safely, and staying as healthy as possible both on and off the court/field. 
OrthoSouth athletic trainers can be found at participating schools' athletic practices and games, taking care of the athletes, and standing ready to jump into action should the need arise. So, whether your student athlete plays at SGIS or any other program in the area, don't hesitate to get to know the athletic trainer looking after your athlete. It may be one of the best relationships you develop during your child's school years.