A Culinary Community
The Collierville Town Square has always had an old town feel, ready to welcome visitors with its Southern charm. However, recently, the Collierville Square area, which boasts ten restaurants, has become a dining haven, garnering praise throughout Memphis. All of the Square's restaurateurs talk about their restaurants with pride and passion, hopeful about the future of the Square.  
The Square has seen its fair share of restaurants in the past decade. Some have become classic staples while others have opened and closed in the same year. Mark McMinn, owner of Dyer's Cafe, stated, "Four, five restaurants have come and gone just in the seven years since we've been here." However, in the past year, new restaurants have had a somewhat new experience on the Square: success. 
Part of the reason for this success is the passionate commitment from the Collierville community — both by restaurateurs and other businesses as well as patrons and customers — to keep the Square, and its surrounding area, alive and thriving. As Amy Young, of Raven and Lily  Restaurant, put it, "Restaurants like to be around other restaurants."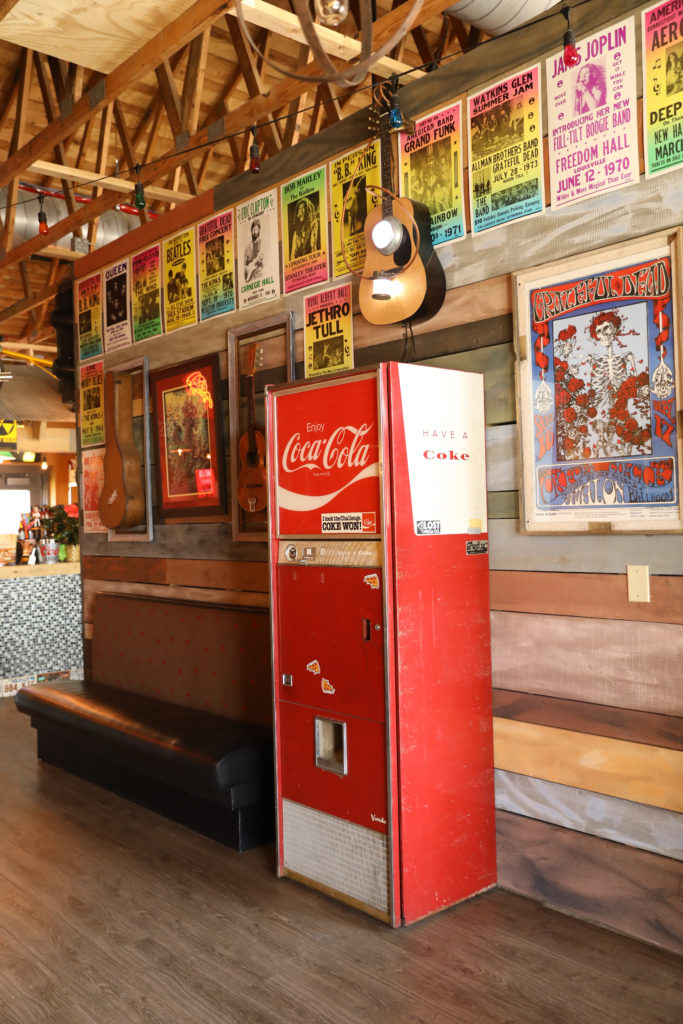 Lost Pizza Company is the newest addition to the area, opening in May 2019 on the newly developed Washington Square. Owner Tim Gaines has lived in Collierville for 15 years, and always enjoyed visiting the Square with his family. When the opportunity came to take part, he jumped at the chance. "It was the community aspect of it, you know? It just seems like everybody on the Square, they all know each other, they're all friends, and we kind of wanted that atmosphere as well," Gaines said. 
Their name assures that the pizza is excellent, but they also serve a surprising dish — Delta hot tamales. "We pull them out of Greenville, Mississippi, cook them and spice them here and we've had a lot of great reaction from that," said Gaines. 
Zopita's on the Square opened in November 2018, to much praise and fanfare. Anna Palazola and her family fit perfectly into the spirit of the Square, as they wanted to provide homestyle cooking to the folks in Collierville. Only their homestyle cooking is more focused on Italian cuisine than Southern.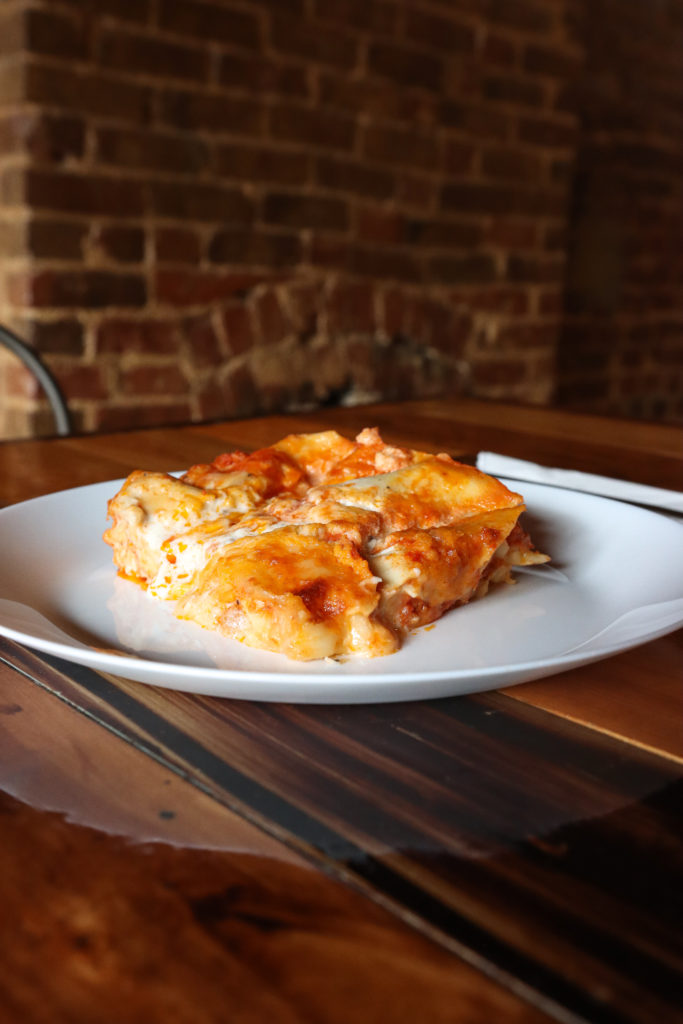 Zopita's is now known for its lasagna, pasta, and a variety of Italian desserts. Initially Palazola planned on just having catering, or "to-go," trays of food that people would be able to pick up and slide into their ovens at home. However, the restaurant quickly transformed to include several tables and a countertop for customers to chow down on delicious lunches, snacks, and freshly brewed coffee. 
Just a little more than a year later, the Palazolas have made a name for themselves in Collierville, and they don't plan on moving anytime soon. 
Justin Young, and his wife Amy, moved Raven and Lily Restaurant from Oakland to the Collierville Square in August 2018. Raven and Lily offers modern Southern cuisine, with a heavy dose of low-country influence. The favorite dish, according to the Youngs, is their shrimp and grits, closely followed by their burgers. At brunch, their chicken and biscuits top the charts. 
The Youngs chose to move because the opportunity was too good to pass up. "It's a unique destination and the fact that it's the homiest Town Square in the U.S. was just a fantastic opportunity for us and fits our style," he said.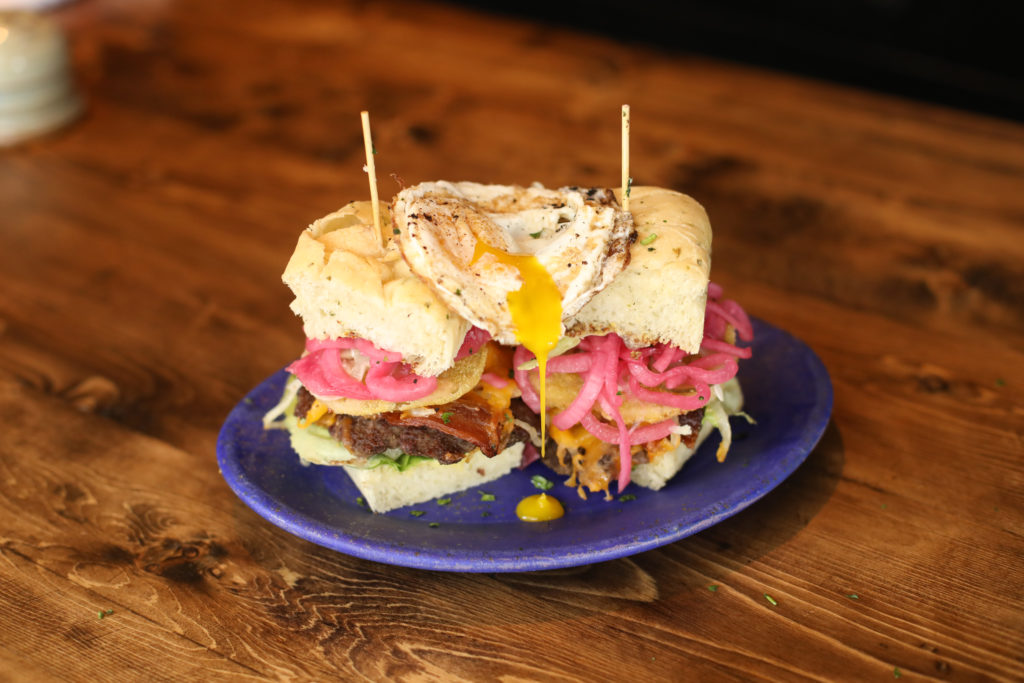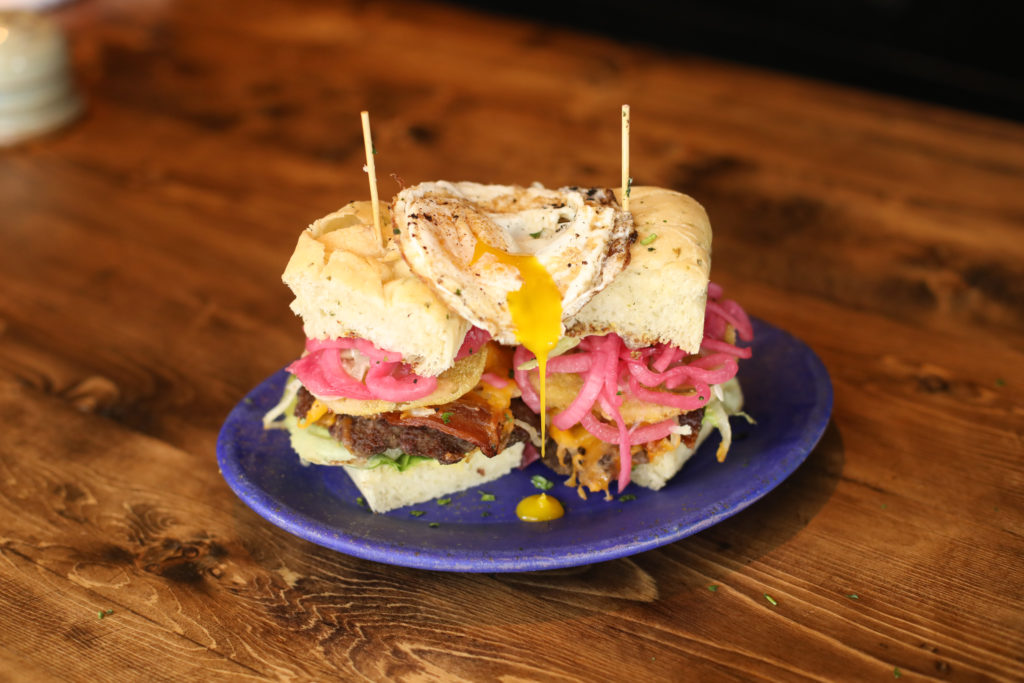 Amy Young sees the move to the Square as an obvious choice, both for their restaurant and others. She said, "The neighborhoods around Collierville are still building and it seems to be an area that is growing, which is always a plus because when you're looking to open a business, you're looking for a place that's growing." 
Raven and Lily also buy their ingredients locally, including from Memphian Peter Schutt's Winchester Farms. Fresh produce allows for an evolving menu, so diners always have something new to try. 
But it's not just the newer restaurants that are using fresh food on their menus. Mary Jean Smith, owner of The Silver Caboose, notes that turnip greens are the most popular item on their menu and 25 crates of fresh turnip leaves are delivered every week to the restaurant. 
This fresh food speaks to why, for all the success of the newer restaurants, Collierville Square's constants have not suffered. The first restaurant to be established on the Square, The Silver Caboose, will celebrate its 25th anniversary in 2020. Founded in 1996 by the Smith family, and modeled in part after legendary The Knickerbocker Restaurant in East Memphis, it still offers Southern classics, comfort food and "silver plate" specials that have had people flocking to their restaurants for decades.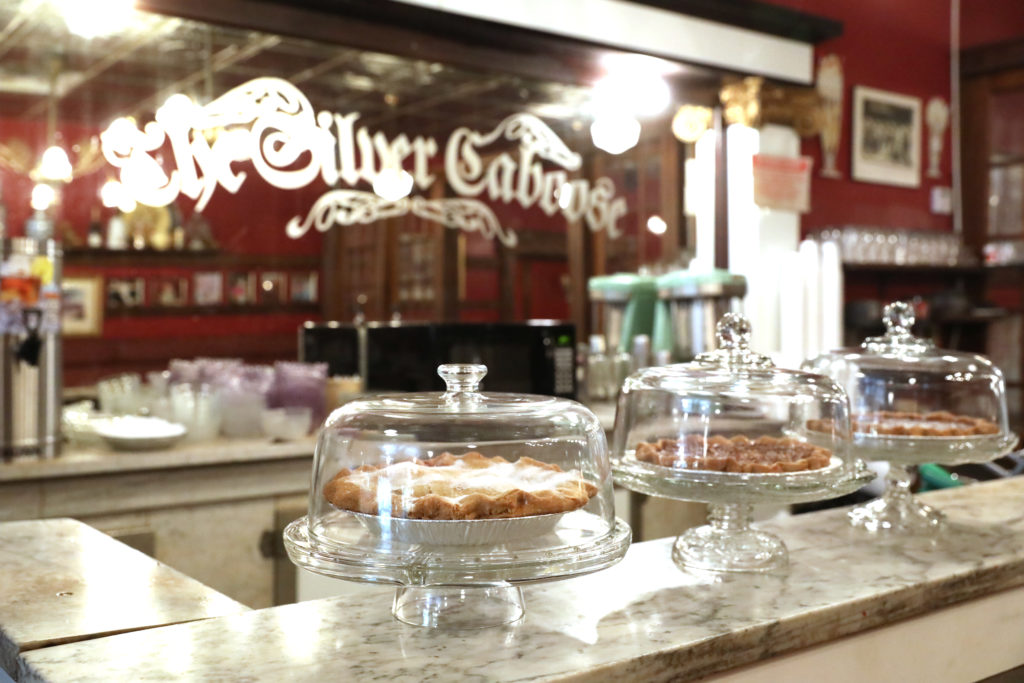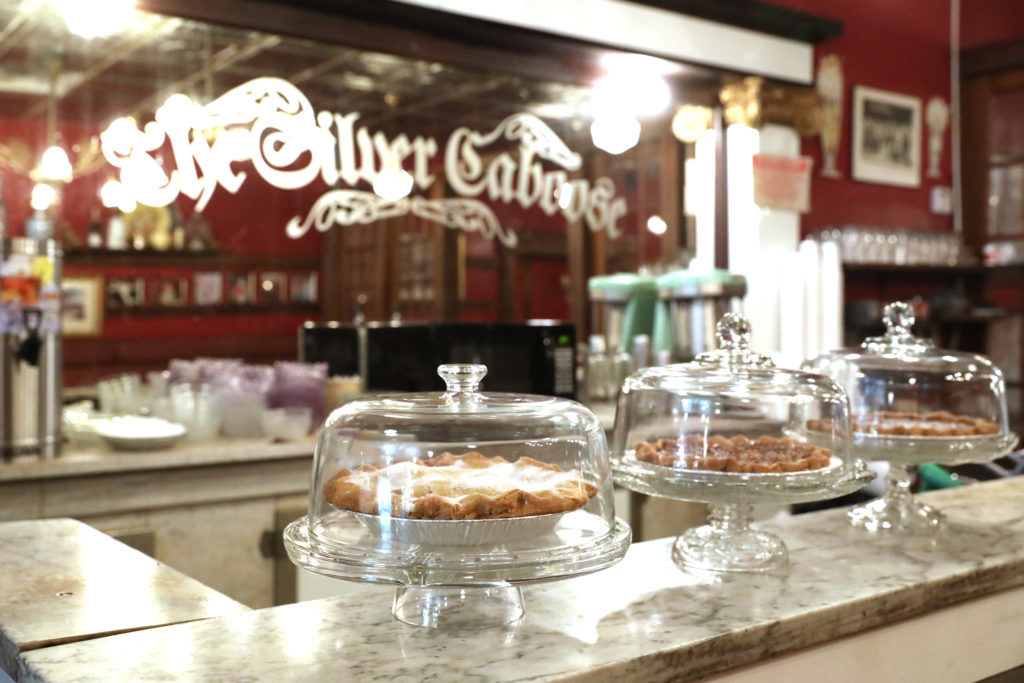 The Smith family declares themselves to be "Square people." Mary Jean's father and grandmother both owned businesses on the Square, and she herself was born in a house on Walnut Street. Mary Jean Smith never considered anywhere else when she set out to open a restaurant. 
Now, her daughter, Julie Smith Felton, keeps The Silver Caboose's legacy alive. "My daughter is what keeps it going, because she's here seven days a week. She knows just about everybody's name, she knows their birthdays… because she's the cog," Mary Jean said.  
Mary Jean offers a different reason why Collierville suddenly has culinary draw. "Collierville is the 'in' place to be right now," she said. "[People] come from surrounding counties, from Memphis. It's an excursion, because we're a destination place. You've got to know about it and you've got to want to come here." This sense of being an elite dining locale appeals to chefs and customers alike.  
Cafe Piazza opened their doors in July 2005. Pat and MaryBeth Lucchesi had made a name for themselves at the pasta restaurant they operated on Sanderlin in Midtown, but decided to venture further out when the opportunity presented itself. "I wanted to own my property and there was a trend toward Collierville," said Pat Lucchesi.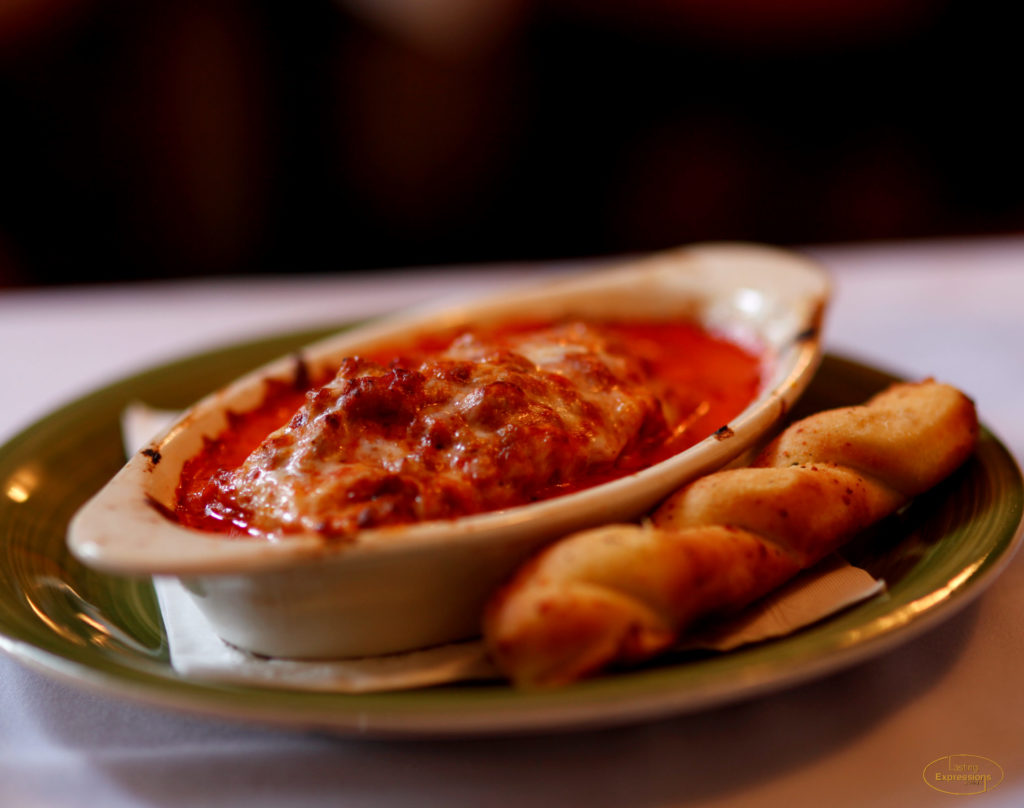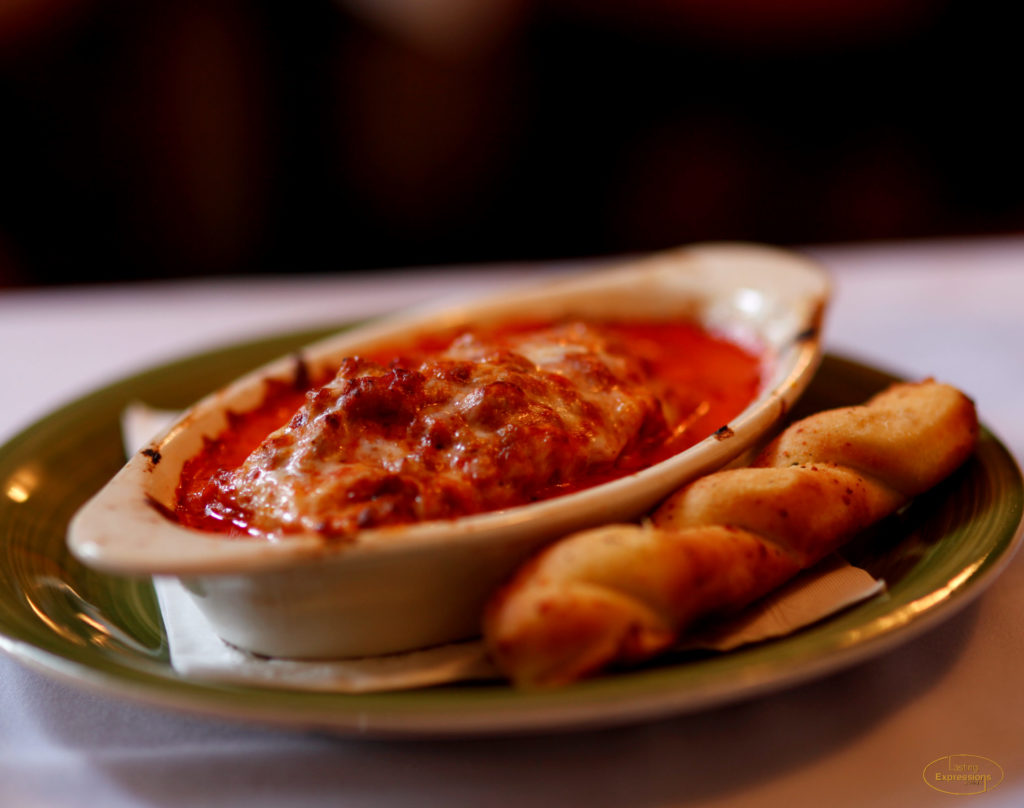 Cafe Piazza was a dilapidated house built in 1912 when they bought it, but it took them just seven months to open a 52-seat cafe. "We developed new recipes, everything is made from scratch, including our pizza sauce and special five-blend cheese," said Lucchesi. The Collierville community was very receptive, giving the restaurant a steady increase of clientele for the past fifteen years, even throughout the 2008 economic crash. 
"We have regular guests — either weekly or monthly — and they build relationships with us, with the servers, even with the food itself. We all know each other on the Square, it's very much full of warmth," Lucchesi said about the Collierville community. Although MaryBeth Lucchesi's desserts and pizzas are what everyone raves about, Cafe Piazza also offers featured dishes, such as their baked lobster penne, meat lasagne and shrimp salad, that have proved very popular. "Some people tell me that they want the baked lobster penne to be their last meal," laughed Lucchesi.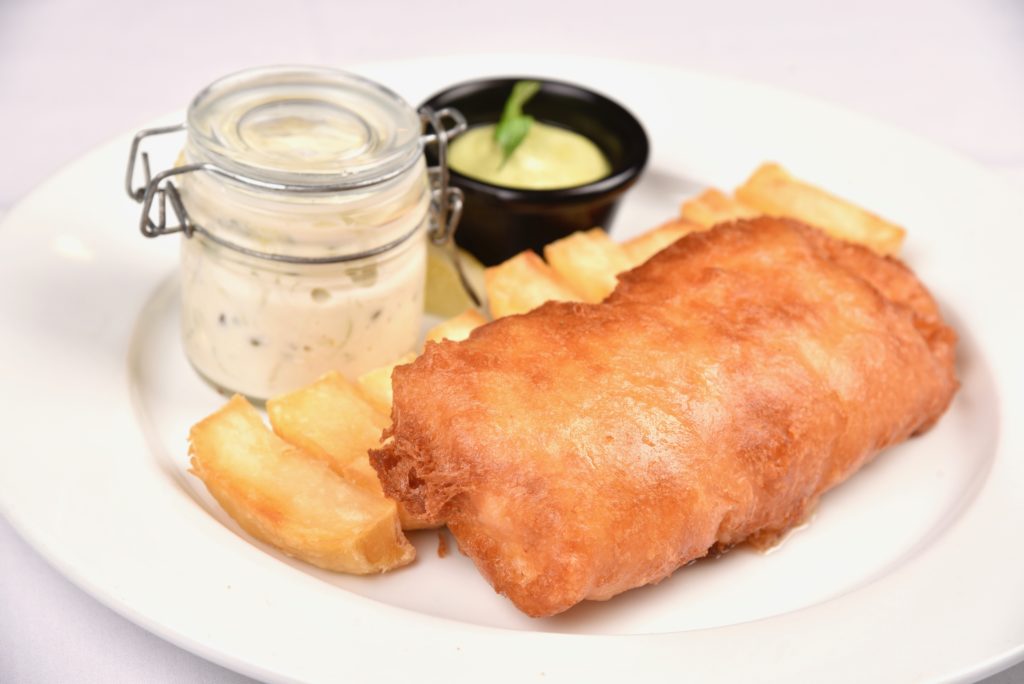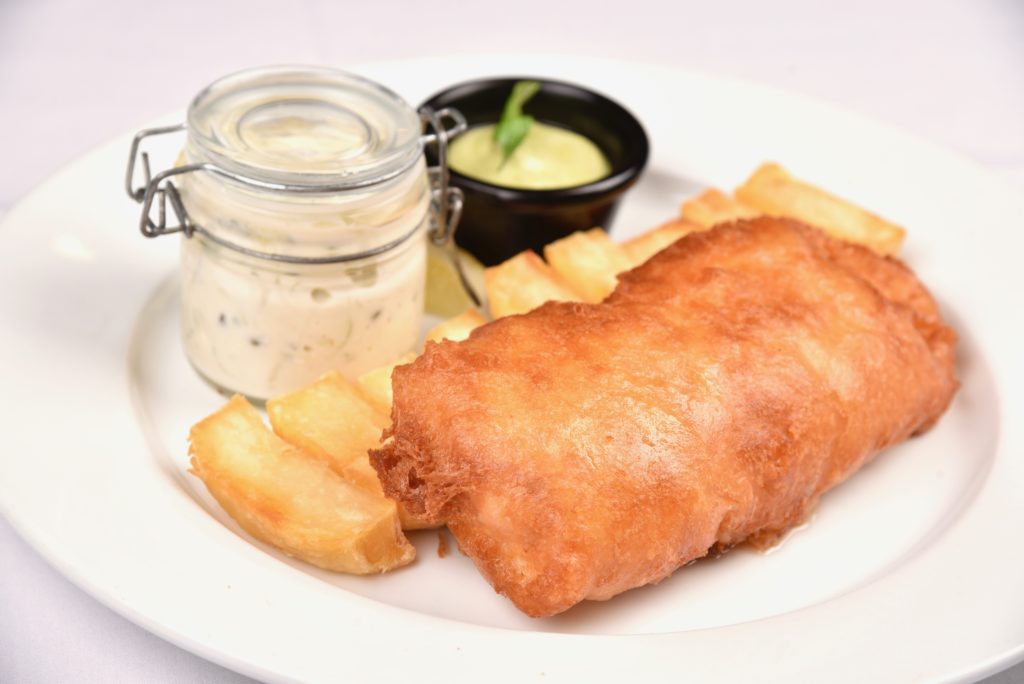 Highlander Restaurant & Pub, which opened two years ago, is one of the newer restaurants on the Square. The owner, Alan Mullen, felt the Square was "screaming for a local pub" and immediately set about opening one. Now, they are well-known for their fish and chips and Outlander Filet, although Mullen himself swears by the risotto. He has big plans for both the Square's and his restaurant's future, hoping for an even more vibrant, modern Square that still holds all the small-town charm. 
Dyer's Cafe still has one of the best burgers in the Memphis area, and everyday new individuals — locals and tourists alike — are introduced to their love of fried pickles and root beer floats. The location on the Square opened in 2012. "The gentlemen who used to own the building was a good customer of mine and he goes, 'Listen I've got a great spot for you on the Square,' so when I had an opportunity to [move], I did," said Dyer's Cafe owner, Mark McMinn.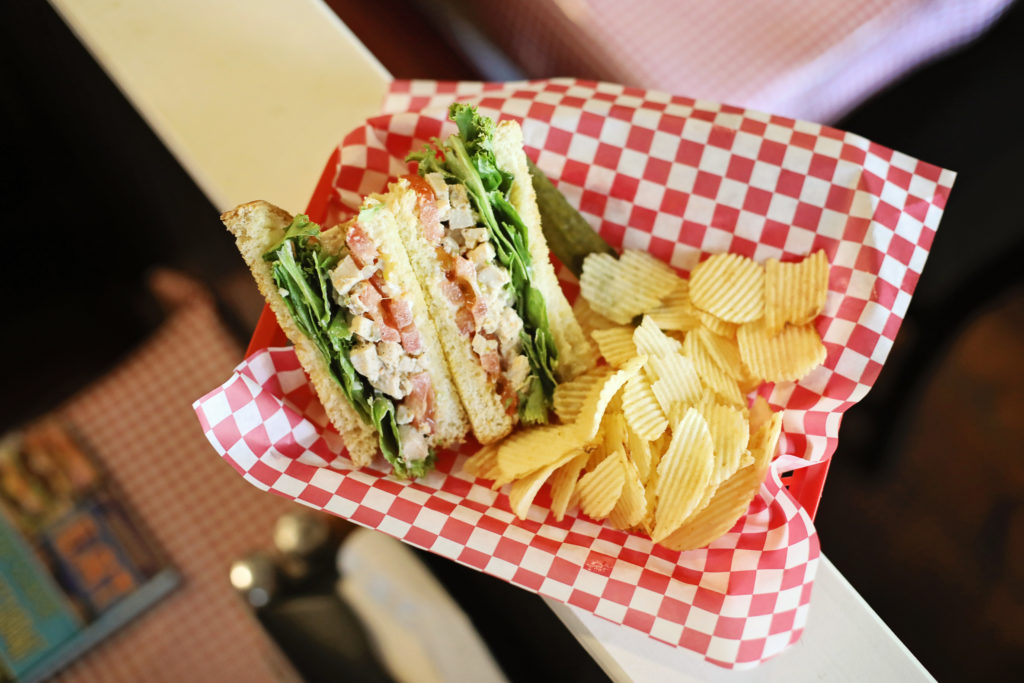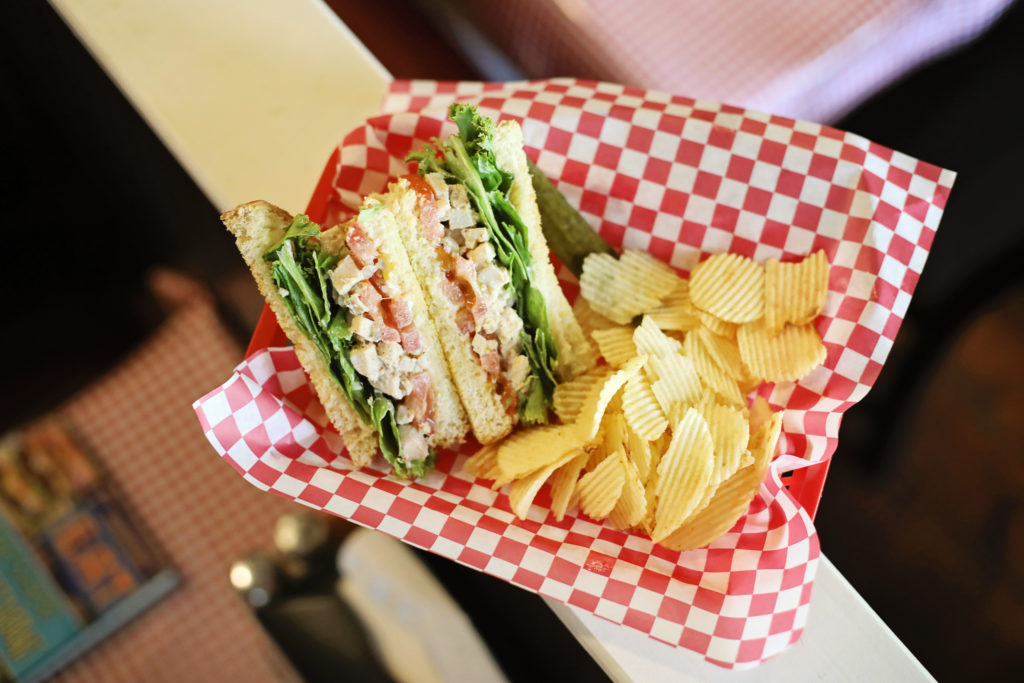 Although burgers are their main game, McMinn also recommends the chicken salad sandwich — "Its got a secret ingredient that gives it a bit of a kick," he said, grinning — and proudly touts their authentic floats, malts and milkshakes, all served in a perfectly chilled Coca-Cola mug.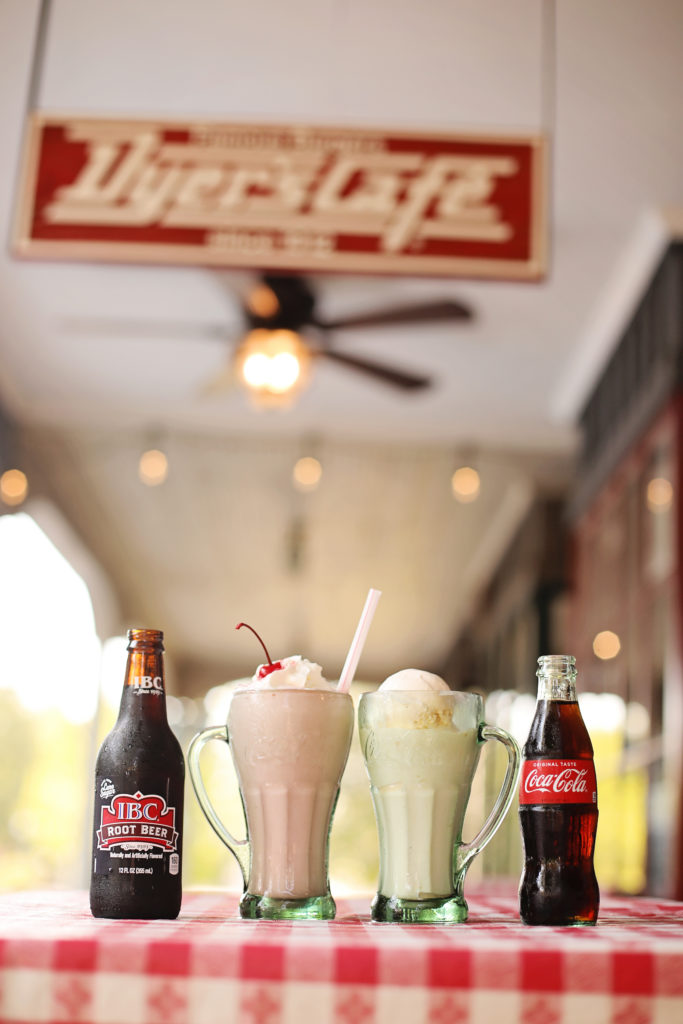 Their catfish, another favorite, comes from a local vendor in Tunica County. They're a family friendly, American cuisine institution, and the walls of the restaurant are lined with photographs explaining why the Collierville Square continues to see success: its commitment to community. 
When it comes to community, everyone seems to agree: Collierville's residents, business owners and restaurateurs are super proud and supportive of each other. McMinn said, "I think everyone wants success here, everybody wants to have a very vibrant Square. I think everybody has the same goal of keeping that." 
"Everyone who's been here, has been very accepting and very positive about us being here, very appreciative about us being here," said Gaines, who is excited for the future of Washington Square. 
When the Youngs made their move from Oakland, they found a warm community waiting for them. Amy Young said, "Everybody was extremely welcoming. We had people stopping by when we were building this place out." 
Lucchesi agreed, "There's a small-town feel, where you can walk around and eat a good meal. We've built great relationships with our patrons and it's so sincere, it comes from the heart."  
Mary Jean appeared to sum it up when she said, "We're lucky, we've just been so lucky, but also we've worked like dogs," a sentiment that echoed among the restaurateurs on the Collierville Square. 
That community feel, alongside the optimistic sense of luck and hard work, is part of the reason why people from all over Memphis and the surrounding area flock to the Collierville Square. A friendly and beautiful locale with incredible food is never going to go out of style, and the Collierville Square is here to prove it. Mary Jean Smith may have put it best when she said that "the Square is the crown jewel" of Collierville. 
story | Regan Hewitt