4 Weeks + 4 Months = 42 Years & Counting
On a chilly February night in 1978, two outgoing personalities agreed to a blind date with friends in Jackson, TN. Bob, who was 28 at the time, worked for the local Jackson Sun newspaper. Relatively new to the area, he got involved with coworkers outside of the office coaching youth baseball. Beth, 23, grew up in town and because of her love for children, became an elementary school teacher. Their happy dispositions and mutual affection toward children made Bob and Beth's friends confident they would be a good match.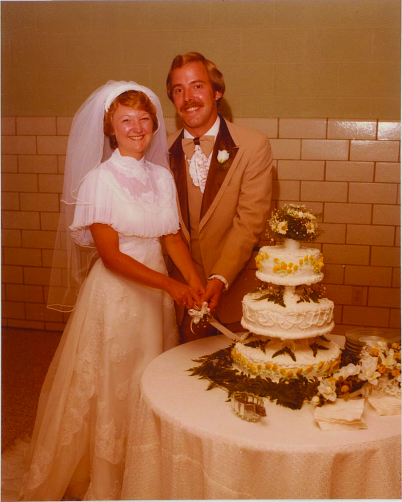 Three couples met at a local, high-end steakhouse to celebrate one couple's anniversary. It was shortly after Valentine's Day, on Feb. 18th, and love was in the air. "There was one thing about that night [first date] that stands out," recalls Bob. "It was the first time we had ever tried tempura mushrooms, and we absolutely fell in love with them. So every time we went to that restaurant after that, we would order the tempura mushrooms." Beth recalls the memory and chimes in, "Oh yes! I remember that Bob! After the date, I remember going back to work the next week, and everyone asked 'Well, how was your date?' I just remember telling them that he was such a gentleman. That is what I remember most!" 
The food was great, the conversation easy, and the fun continued. Shortly after the couple whose anniversary they celebrated went home, Bob, Beth and their friends pulled a prank worth remembering. "One thing about that night too, I think that made it extra fun, was after the couple who had their anniversary went home, the rest of us went to the grocery store and we bought a large volume of toilet paper and we rolled the trees in the front yard of their house," chuckles Bob. Beth quickly replies, "I had never done that before, but we sure did have a good laugh about that!"
"Sometimes you just know. It wasn't a spur of the moment thing, but I knew within days of our first date."  -Bob Vornbrock
The excitement from the first date ran into the days and weeks ahead, where the two would get together as often as they could. "Beth lived in a duplex townhouse in Jackson," recollects Bob, "and in those couple weeks leading up, there's the story about me bringing donuts and coffee to Beth's apartment on Saturday mornings." Beth starts in to tell the story, "A retired minister and his wife lived across the street from me at the time, that were good friends with my parents. I remember them telling my mom, 'Well he leaves every night' and then she would say, 'but he comes back with a little bag of something every morning' which of course were the donuts!" 
Their courtship lasted four weeks before Bob dropped to one knee in Beth's apartment to ask for her hand in marriage. "Sometimes you just know. It wasn't a spur of the moment thing," says Bob, "but I knew within days of our first date." Shortly after proposing, the couple went to tell Beth's family. "We'd only known each other for about four weeks," says Bob, "so we ended up telling them [her family] we'd known each other for six weeks," as they both pause in laughter. "Four weeks sounded ridiculous. Six weeks seemed okay!" Bob didn't have the ring in hand when he proposed, but ironically the couple went to pick out Beth's ring on April Fools Day!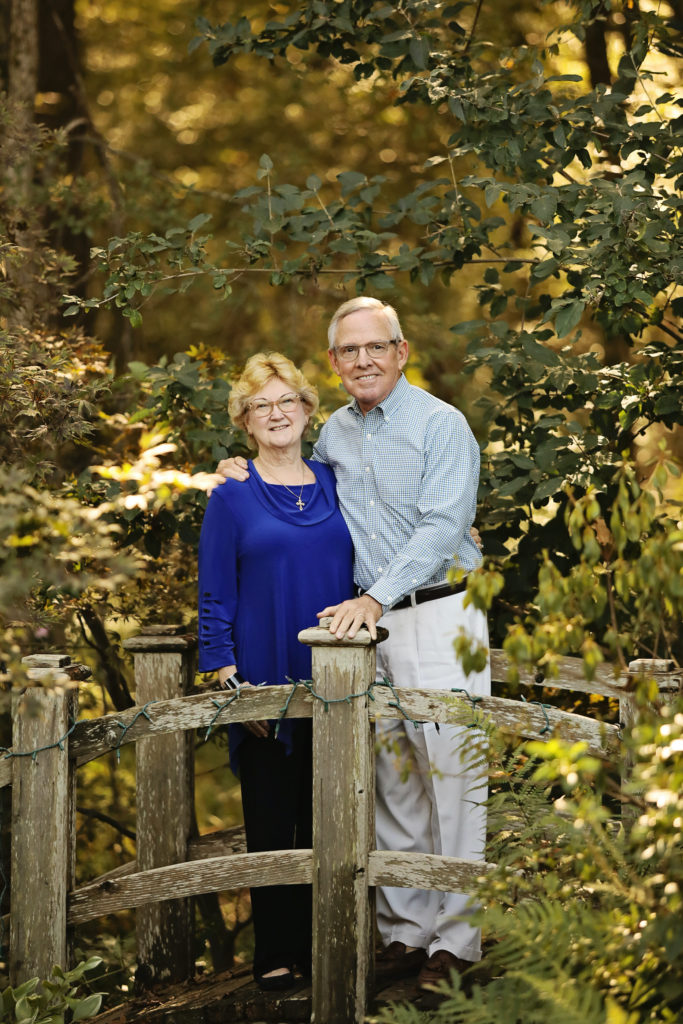 In a little over four months from their first date, Bob and Beth Vornbrock were married on July 1st, 1978 among family and friends. They will celebrate 42 years of marriage this year and both agree that trust is the foundational building block to a solid marriage. "I've told people over the years that God sent me an angel. Her faith has helped me and her steadfastness has inspired me. I really have nothing lacking in my life because of that. I mean, what's not to like about Beth?" says Bob. "He is patient and kind," shares Beth. "He has always been one to keep the laughter going and put forth the extra effort to make time for one another. I'm just so happy where we are and where we've been with our lives." Even after 42 years of marriage, the laughter and love between the Vornbrocks is still very much alive. 
story | ANNA BELL