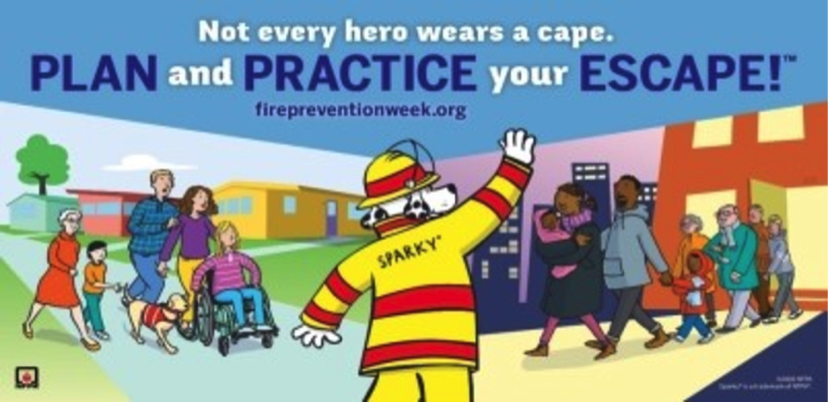 2019 Fire Prevention Poster Contest
Collierville students grab your crayons and get creative for this year's Fire Prevention Poster Contest! 
The National Fire Protection Association (NFPA) has announced "Not Every Hero Wears a Cape. Plan and Practice Your Escape!" as the theme for Fire Prevention Week, October 6-12th, 2019.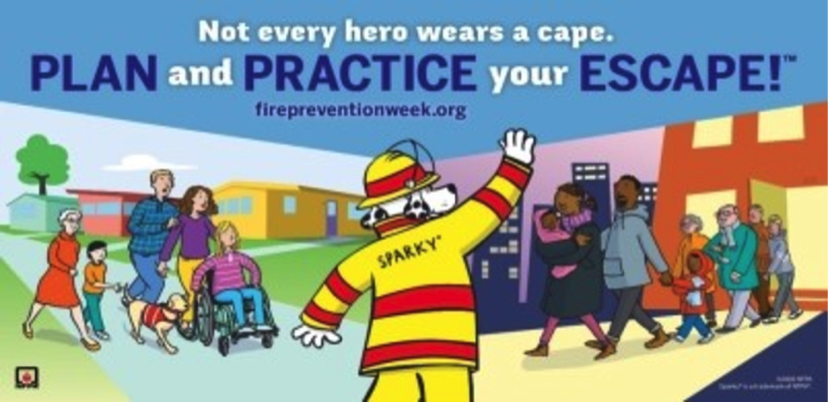 "This year's campaign works to celebrate people of all ages who learn about home fire escape planning and practice, bring that information home, and spur their families to action," said Lorraine Carli, Vice President of Outreach and Advocacy at NFPA. "From young students who learn about the campaign at school to parents who attend a community event like a fire station open house – all of them truly are heroes because they're taking steps to make their households much, much safer from fire."
"Not Every Hero Wears a Cape. Plan and Practice Your Escape!" also focuses on what a home escape plan entails and the value of practicing it.
A home escape plan includes working smoke alarms on every level of the home, in every bedroom, and near all sleeping areas. It also includes two ways out of every room, usually a door and a window, with a clear path to an outside meeting place (like a tree, light pole or mailbox) that's a safe distance from the home. Home escape plans should be practiced twice a year by all members of the household. 
Collierville students, let this year's theme spark inspiration and decorate your posters for a chance to win some serious recognition and awards!!
"In past years we have been very fortunate at the state contest level," remarks Collierville Fire Department Public Education Specialist, Erin Daniels. "In 2018 Collierville nabbed 6 state poster awards; in 2017 we claimed 4; in 2016 we had 6; and in 2017 we had 7! Of course, none of this would be possible without the support of the administrators and teachers in our local schools. Hopefully, 2019 will be a good year for us, too!"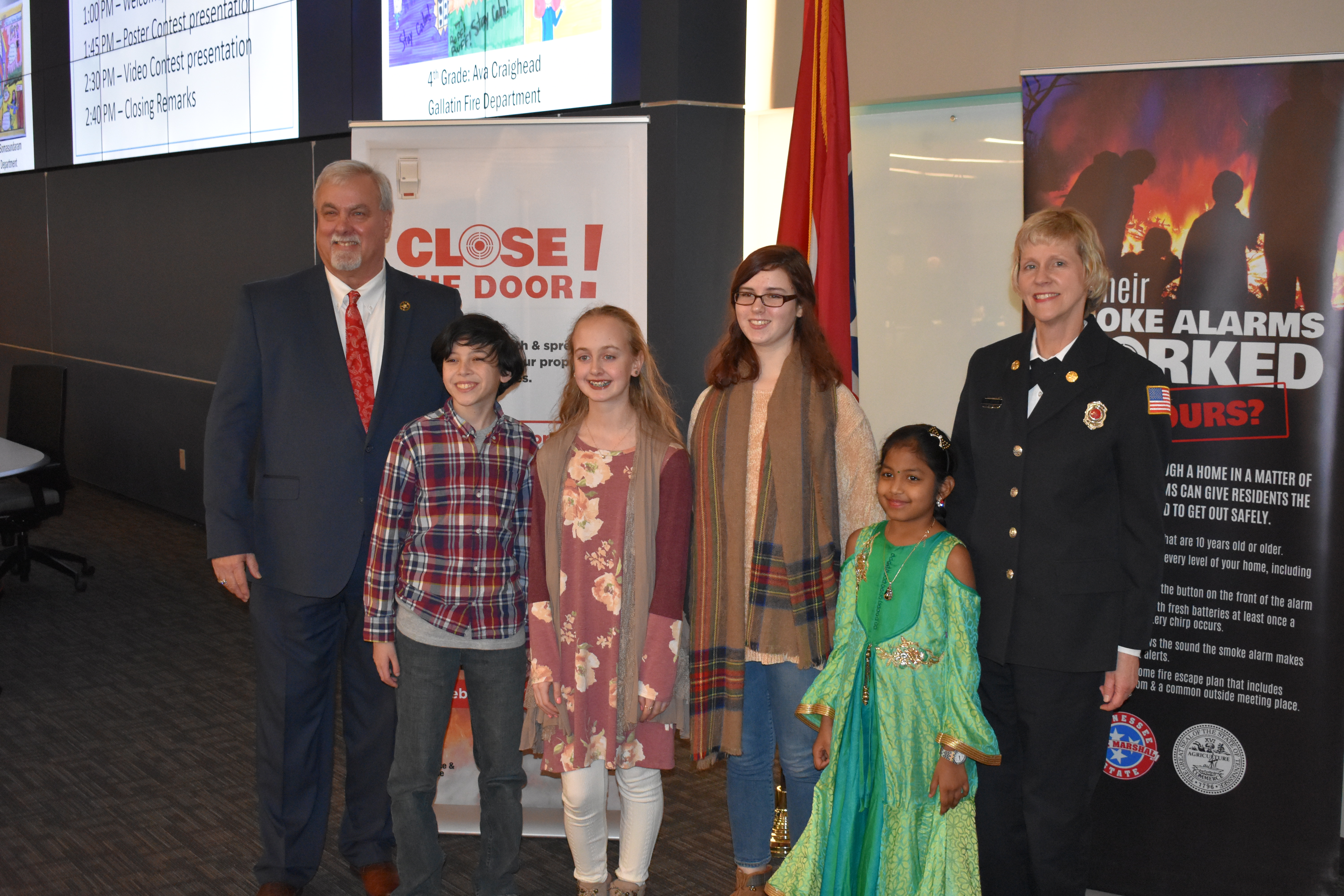 State winners will receive a ribbon, a certificate, $50 cash and are recognized at an awards event held in their honor in Nashville (slated for February).
"This year local judging (Colliervile) is scheduled for Wed., Oct. 9th. Our city winners reception will be held at the Morton Museum on Sat., Oct. 26th," says Daniels. "City winners will receive a certificate, a medal, and a framed copy of their poster.  Special guests include one of our firehouse crews and their truck and Ms. Patricia Belt from the Fire Museum of Memphis with her trained fire safety Dalmatians!"
Click the link 2019 Collierville NFPA Poster Contest Rules for Poster Contest rules & release form, sponsored by the TN State Fire Marshal's Office & the Collierville Fire Dept.
NFPA has been the official sponsor of Fire Prevention Week since 1922. According to the National Archives and Records Administration's Library Information Center, Fire Prevention Week is the longest running public health and safety observance on record. 
For more information about Fire Prevention Week and "Not Every Hero Wears a Cape. Plan and Practice Your Escape!," along with a wealth of resources to help promote the campaign locally, visit fpw.org.