Second Annual Chocolate Tour On The Square
On Saturday February 6th, from 10am-2pm, Main Street Collierville will be hosting the 2021 Chocolate Tour, sponsored by Patriot Bank Mortgage! 
This second annual event will take place at 14 stores and restaurants located around the Collierville Town Square. Participants will receive a bingo card with all the eligible "tour" locations that they can check off as they collect chocolate and make memories on the Square.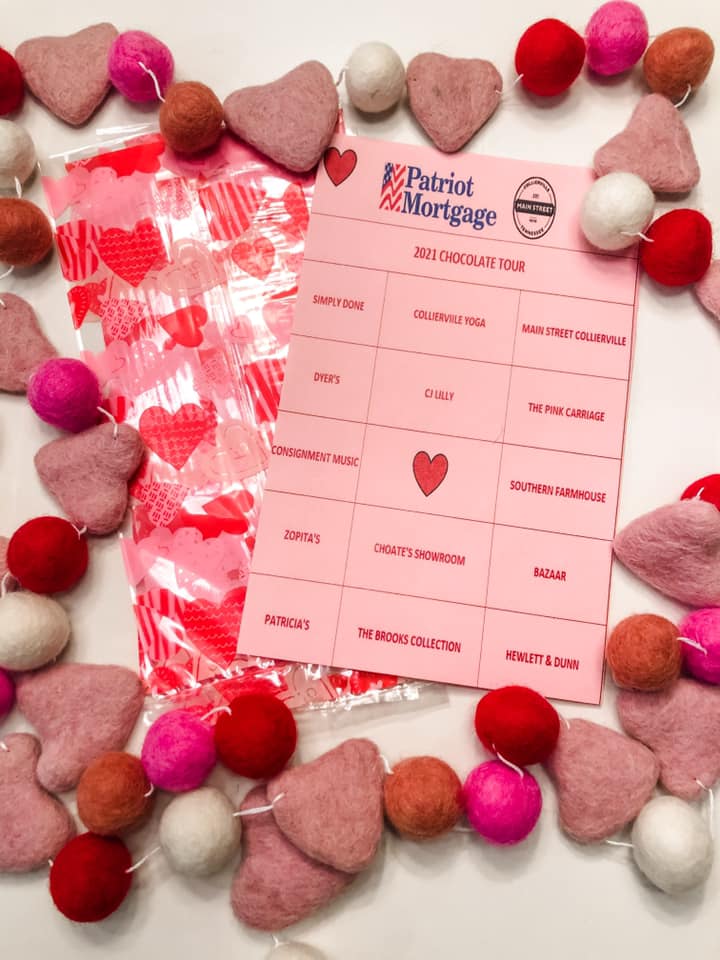 Tickets to the 2021 Chocolate Tour are $10 and are now for sale at The Brooks Collection! To keep in line with COVID-19 precautions, all chocolate will be individually wrapped, masks are required and hand sanitizing stations will be set up in shops around the Square. 
For more information, visit mainstreetcollierville.org or visit their Facebook event to learn more.