A New Beginning
Hi there! Let me introduce myself. My name is Chocs! I was told you might like to hear my story, so let's start at the beginning.
 My first memories are from the backyard of a home in a place called Tipton County. I lived there with more cats than I could count. We would play, hunt and honestly, sometimes fight because it was hard work to find food, water and a safe space to curl up at the end of each day. There were so many of us – some of us were skin and bones, some were sick and some had battle scars from the bullies. That was our routine until the day the humans showed up. 
 They were from a place called "Animal Services." As soon as we saw them, we scattered. Even though times were hard, we were initially afraid of the humans and the unknown. We were eventually won over by the irresistible smells coming from their traps. Once captured, each of us thought this might be the end of the world. Turns out, it was a wonderful new beginning!
 When I was in the first pen, I heard the humans saying that since there were hundreds of us, we would have to be spread out between these things called "shelters." There were six of us that got so lucky because we were chosen to be transported to the Collierville Animal Shelter. When I arrived, they looked me over, took me to my very own safe place and gave me plenty of food and water. Nice humans came to play with me each day. Nobody fights here. My experience here has taught me how truly kind humans can be. Over time, I have blossomed into the loving girl I am today.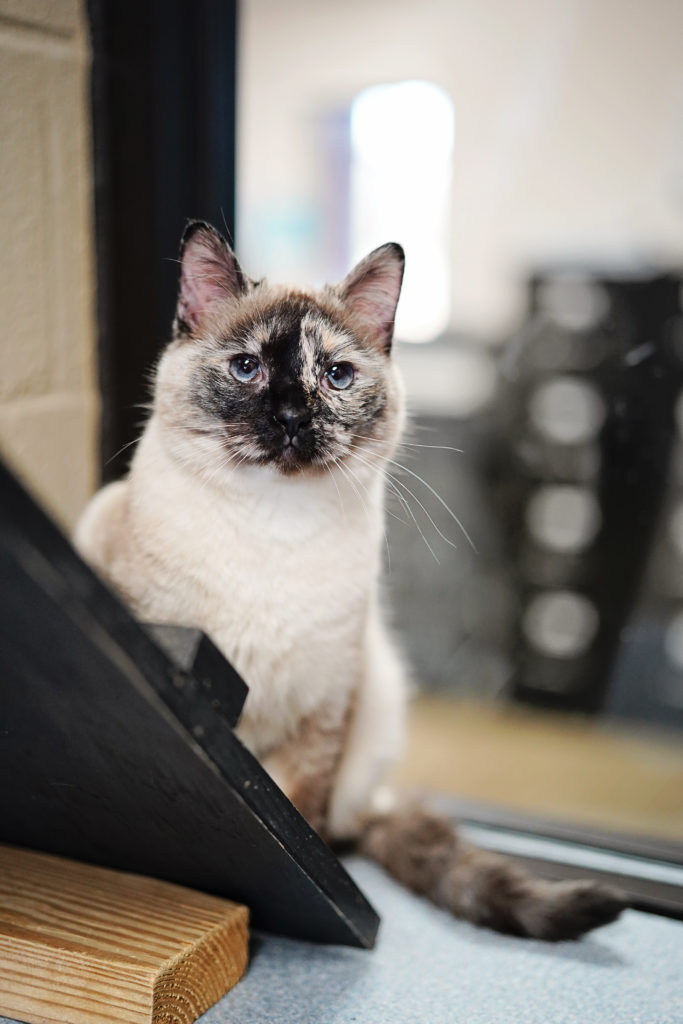 So, here are my details: I am a little over a year old and a female Siamese mix. The humans say that my stay here has turned me into quite the affectionate lady, and that I have adapted beautifully to being an inside girl. The humans laugh and say that sometimes my markings make my face look grumpy. They think it's so funny because I am anything but that. I love attention, and now that we're all healthy and fed, I love playing with other cats. My best friend at the shelter was Connor. He was so fun! We loved to tease each other in the big play area, but he just found his forever family.
 So let's cut to the chase. They are wonderful here, but we share these humans. What I really want are some humans to call my own, like Connor does. Could that be you? If you will be my forever home, I will be your cuddly, soft and affectionate companion. Please make an appointment to visit me so we can meet! It's meant to be.
Xoxo, Chocs
Julie Weaver. Collierville Animal Services is located at 603 E South Street, Collierville. Call 901-457-2670 to find your perfect companion!