Homemade Valentine's Day Treats
Hold the box of chocolates and put away the candy hearts! This year for Valentine's Day we're making it extra special and fun for everyone with these two recipes that are just as, if not better, than store-bought treats. Since we're doing our part and staying at home, why not make your own treats? 
With Valentine Popcorn and, of course, the classic, chocolate-covered strawberry, Valentine's Day can only get sweeter with these easy treats that you can make and share with the whole family. Or just enjoy them for yourself – we don't judge.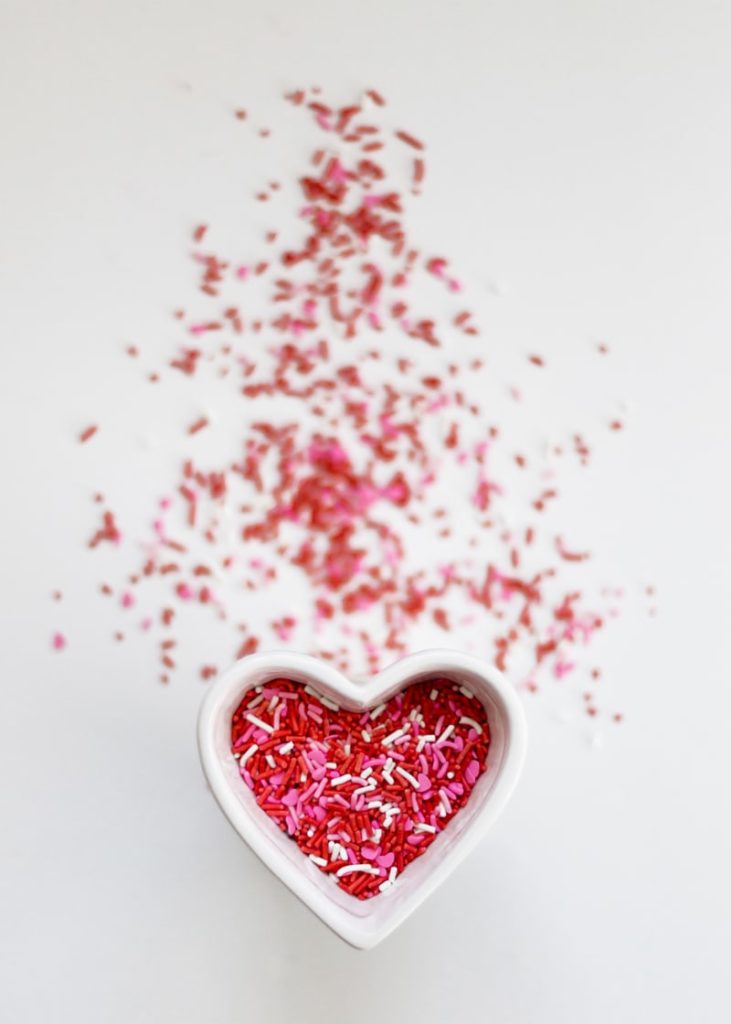 Valentine Popcorn
Popcorn is the perfect snack to go with any kind of movie night, so if you and the family are deciding to turn your living room into the local movie theater, then why not spice up your popcorn as well? All you will need is:
Two bags of popped popcorn
16 oz. of White Chocolate Candy Coating or Melts 
Pink candy melts
Valentine Sprinkles
Red, Pink, and White M&M's
After you have popped your two bags of popcorn, melt your white chocolate candy coating. Make sure to follow the package's instructions, as brands may vary. Once your chocolate is melted, combine your two bags of popcorn into a large mixing bowl, and then pour your chocolate over the popcorn. Stir the popcorn to make sure it is all coated evenly. 
Next, line a cooking sheet with aluminum foil and spread your popcorn and chocolate mixture evenly onto the sheet. Now would be the time to melt your pink candy melts, again following package instructions, and start sprinkling the popcorn with your Valentine sprinkles and M&M's. Once your candy melts have melted, drizzle the pink candy across your popcorn. 
Continue adding sprinkles, and M&M's until you're satisfied and when you are done, let it harden for 30 minutes. After it hardens, you can enjoy your very festive popcorn and your movie!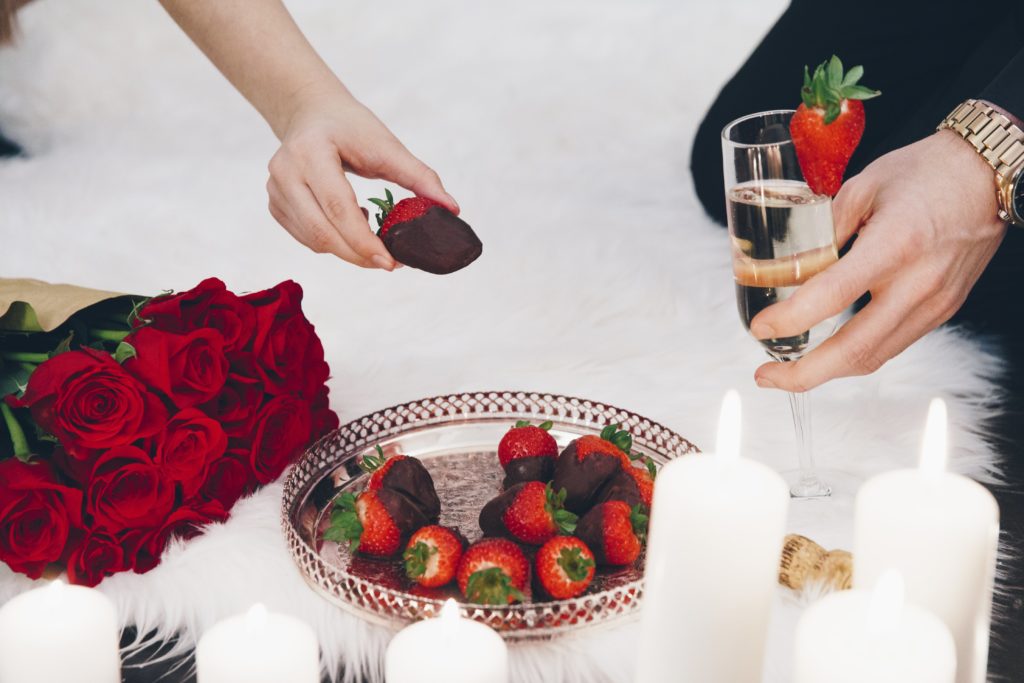 Chocolate-Covered Strawberries 
Finally the classic Valentine's treat and everyone's favorite: chocolate-covered strawberries! However, these aren't just the standard strawberries, but heart-shaped strawberries. For this, you will need: 
Wooden skewers
Medium to large strawberries (however many you prefer) 
2 cups of your preferred chocolate chips
First, you will want to prep your strawberries by washing them and then patting them dry. Then with a small, sharp knife, you will want to remove the stem and cut the strawberries in half from the top, where the stem was, to the tip. At the top of each strawberry, you will cut a small "V" shape to give the strawberries a heart shape. 
Now, heat your chocolate chips in the microwave in 30-second intervals, until they are fully melted. While you wait, take your wooden skewers and gently insert them into the bottom of your strawberries. This will make dipping them into the chocolate a lot easier. Once your chocolate is completely melted and your strawberries are skewered, dip the tops of the strawberries into the chocolate and let them cool on parchment paper until the chocolate hardens. Finally, enjoy A Valentine's Day favorite that everyone can enjoy and help with making. 
Valentine's Day is often seen as a small, insignificant holiday, but it's important to remind those around us that we love them, even if we aren't able to be with them. And what better way to do that than with chocolate!
by | AK Lewellen