For nearly thirty years the Collierville Education Foundation (CEF) has been equipping our youth with the potential to dream big! CEF is projecting to award $100-125,000 in grants to eight public Collierville schools in the upcoming school year and the Foundation encourages teachers to apply no matter what size grant they are requesting.
"Through several fundraisers, corporate sponsors and donations, CEF is able to carry out its mission," says President, Chuck Lesnick. "The future for Collierville Schools is bright, and CEF will continue to support its teachers at an ever increasing rate. It is more important more than ever to ensure our teachers have the needed resources to help our children succeed."
The foundation's mission is to supplement educational programs and promote academic excellence in our public schools. Vice President, Jeffery Elsworth, explains the board's grant selection process as 'incredibly fair'. The application process goes through a blind merit selection where anything pertaining to a school or name is blacked out of the application. Each application is then broken down into 5 categories and non-biased members award points for each grant based on these categories. The top scoring grants will be funded. Elsworth says there are certain things the board is in search of when grading applications. "The board looks for creativity, compassion, how many students will this affect, and is it reusable? If a 3rd grade math class can use something eight years in a row, you will get a lot of points for that" says Elsworth. "A grant can go from as low as $25 to, last year we had a $22,000 grant for a STEM class. So we do look at the money needed, but it doesn't scare us away from awarding a grant. We want to provide our teachers, counselors, and administrators with the tools that they need that won't be covered in the budget."
Risa Elder, a teacher at Tara Oaks, had several kids ask her to head a robotics team after watching their high school peers compete in a robotics competition. After researching several independent grants over the summer, Elder knew it would be hard to narrow the team down to only 4 or 5 students – then CEF came into play! "We started meeting with the kids in September, planning on future competitions and working with only one (robotics) kit," says Elder. "When we told the kids that we had been granted the money from the Collierville Education Foundation, they were beyond excited. You should have seen their faces light up! Our first competition was at the end of January and it was like Christmas all over again for them!"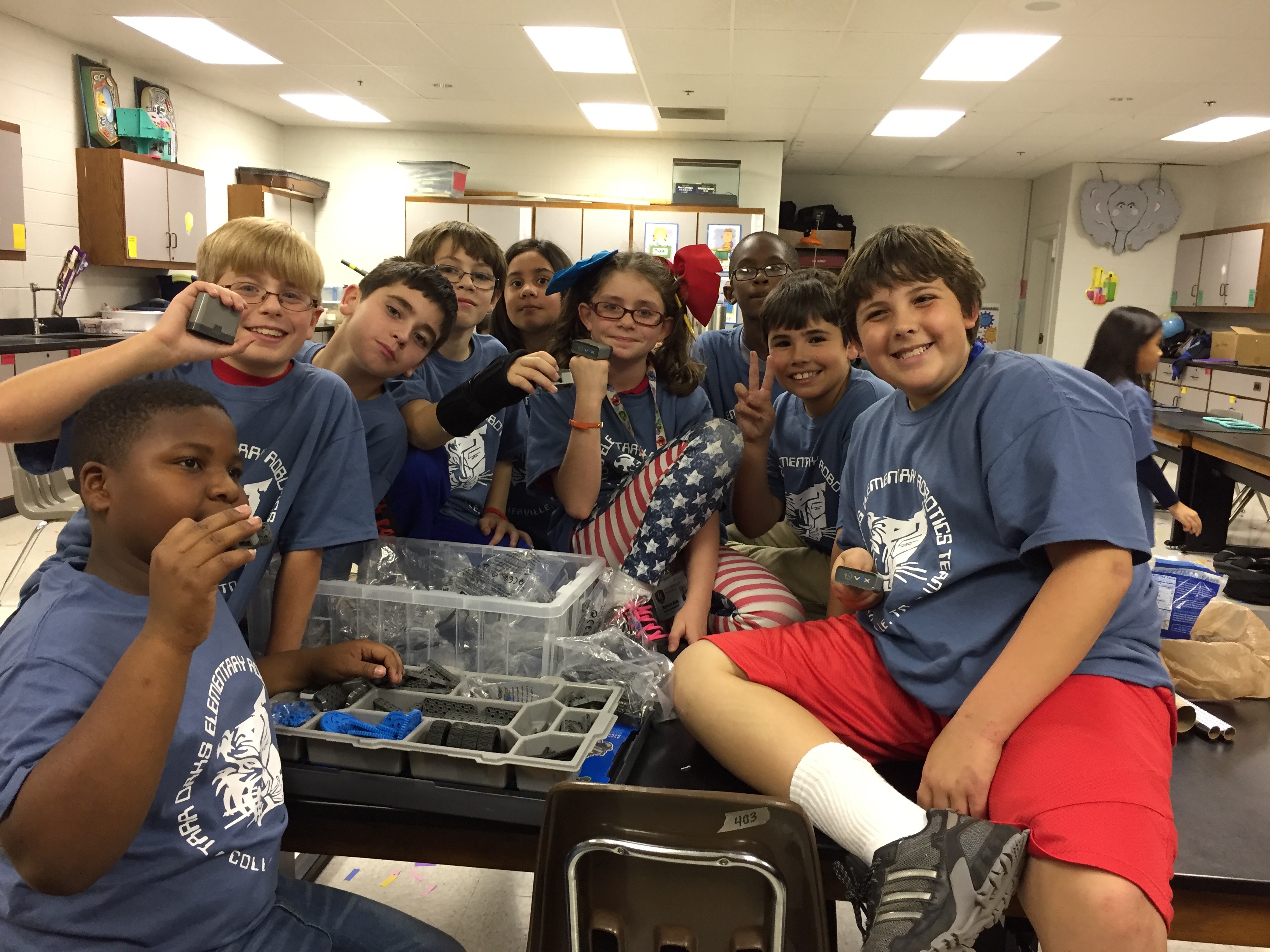 Elder is grateful for the opportunities that the CEF grants have provided her students and says it is making a difference for the Collierville public school systems. "We want our kids to be competitive in the real world, and in a school system itself, it's hard to find all the money you need in a budget. So these little extras is what I think really puts our whole school system over the top," says Elder. "The experiences we are able to provide our kids… It's really a gift. With our robotics grant, we had kids who never thought about being able to build or program a robot to complete a task, and now they are so excited to go on to the middle school and expand their STEM education there. They are thinking about careers that they never thought about. It's amazing!"
Elder says not only are the school systems benefiting from the contributions made by CEF, the students themselves are positively influenced, as well. "To take a child who wouldn't have had those opportunities or wouldn't have dreamed of those opportunities, and now is achieving something really amazing with these robots – along with other things that CEF has provided in other classrooms – they're (students) thriving!"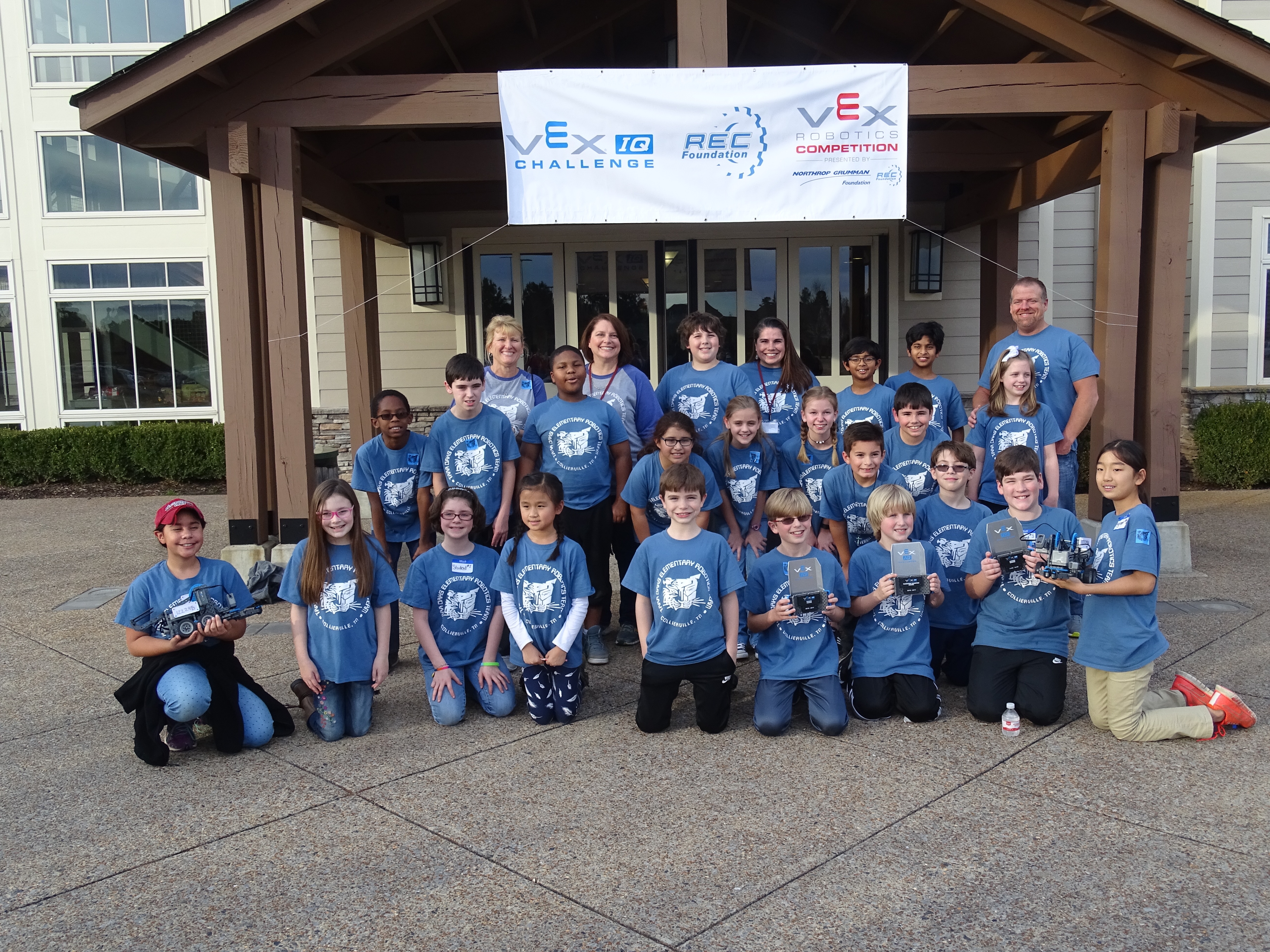 Throughout the year the Collierville Education Foundation has several fundraisers that are long-standing community events, from the Classic Car & Bike Show to the Drive for Education Golf Tournament and are adding another exciting event this year! This fall CEF will host its first Fall Fun Festival; a community engagement event that all of Collierville can enjoy! The event will be held at Carriage Crossing Mall this coming October, featuring a 5k and Family Fun Run, Paw Fest for your furry friends, and vendor booths will be available for local businesses to sponsor and interact with the community! For more information on the event, to apply for a grant, or to volunteer/sponsor one of CEF's events, go to colliervilleeducationfoundation.org.
– Anna Bell