Uncorked: The Movie Memphis BBQ Deserves
We know you've been spending a lot of time with your families and your kids lately – but don't let date night fall by the wayside! Set the kids up with their favorite Disney movie or the newest flick in the Trolls series, then open a nice bottle of wine and watch Uncorked on Netflix. (Warning: this is not a kid-friendly movie. It resides somewhere between a PG-13 and an R-rating, for language and brief scenes of nudity.)  
Uncorked, set and filmed in Memphis in 2018 by writer-director Prentice Penny, follows the story of a young man named Elijah (Mamoudou Athie) whose family owns a very popular BBQ restaurant. He, however, has dreams of becoming a Master Sommelier – much to his father Louis's (Courtney Vance) disbelief and his mother Sylvia's (Niecy Nash) delight. 
What ensues is a bittersweet story that explores Elijah's relationship with his friends, his new girlfriend, and his large family, especially his father, as he figures out exactly what he wants from life, set against a fun and realistic Memphis background. Described as aimless by his father, Elijah dedicates himself to the study of wine in order to prove something not only to his parents but to himself.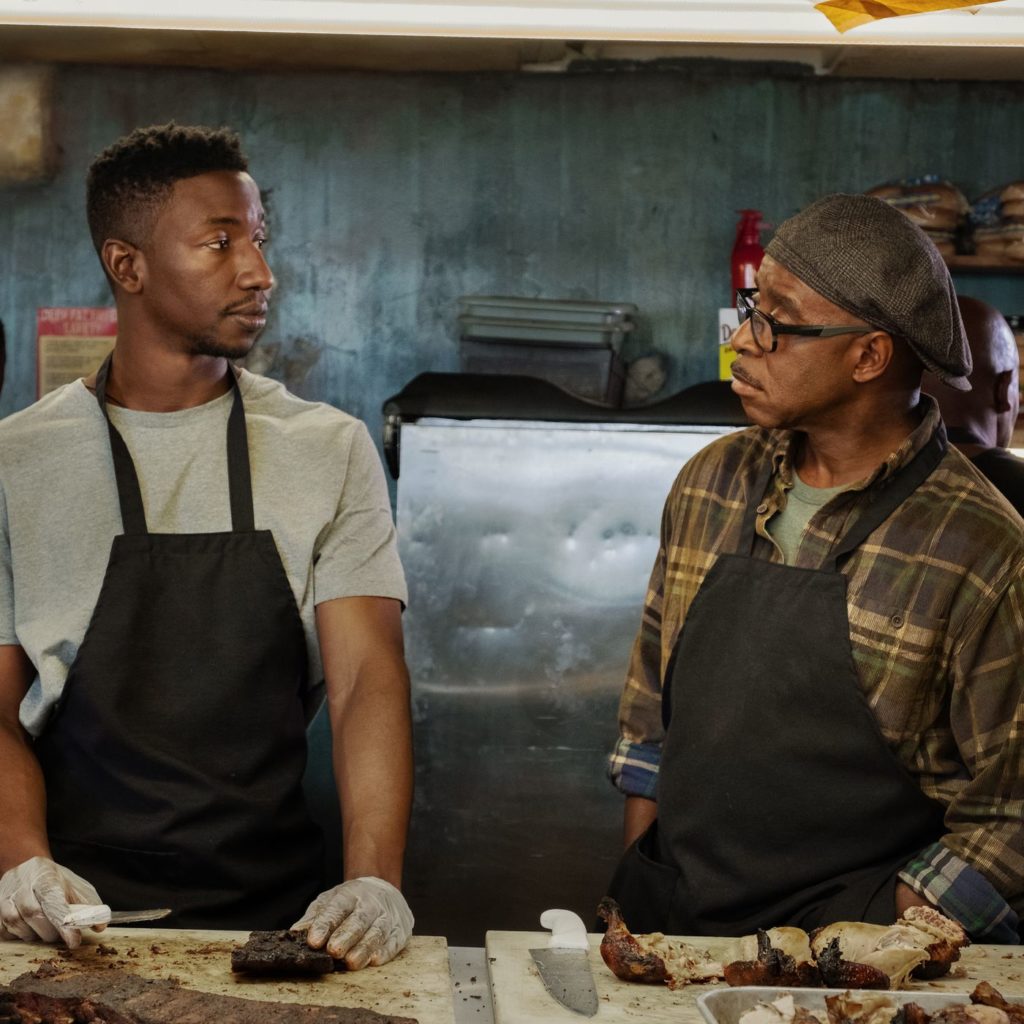 It's an excellently crafted story that reconciles sorrows and triumphs, with so much love for Memphis that it spills out of the screen, such as the scene where Elijah and his father – despite their differences – bond over a basketball game. It's unclear whether it's the Tigers or the Grizzlies, but the point stands that Memphis has always been a basketball city. 
This film, which accurately portrays the loving but frustrated way we all relate to our families (maybe even more so during the time of Covid-19 and social distancing), also does something which all Memphians know to be true: emphasizes that BBQ is truly a work of art. Scenes of choosing the right wood for the smoker and crafting the delicate balance of a smoky-sweet sauce are paralleled with scenes of harvesting grapes in French fields and carefully mixing them together to make the perfect wine blend. It's what Memphis BBQ deserves – acknowledgment that just like France is the place to be for great wine, Memphis is the best place in the world to eat mouth-watering BBQ. 
The soundtrack is also incredible, featuring original rap and instrumental music from Memphis-based rappers and producers as well as a smattering of incredible French rap music. The opening song, "Juice" by Yo Gotti, gets you moving from the jump, totally immersed in the story and absolutely convinced that what's coming is going to be a fun story grounded in reality. 
If all that's not enough, there's also a scavenger hunt to be had: identifying a variety of Memphis locations. I personally spotted the Cordova Skating Rink, the "I Heart Soulsville" mural, a space that may have been Loflin Yard, Gibson's Donuts, and Flight Restaurant. There was also much debate about what BBQ restaurants were being shown – Tops has a cameo for sure – but is Elijah's restaurant based on Central? Three Little Pigs? Or maybe it's not even a BBQ restaurant at all, but based on the original Gus's Fried Chicken restaurant downtown? It's the perfect low pressure argument for when you're stuck in the house.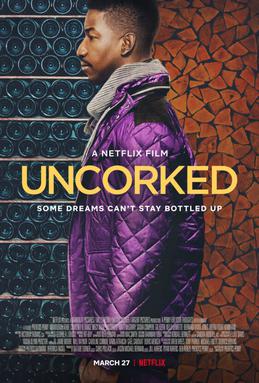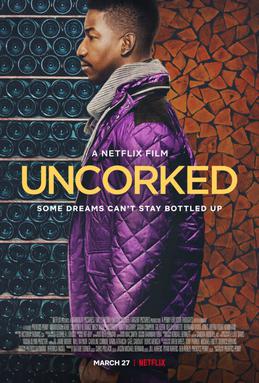 The film was supposed to debut in March at South by Southwest, but was pulled due to Covid-19. That hasn't stopped rave reviews from flooding in, earning Uncorked a 93% critic rating on Rotten Tomatoes. Just like a bottle of wine, you need to let this movie open for a while – let yourself get immersed in the story of father and son, have a few laughs and shed a few tears, and you won't regret that you watched Uncorked, all while supporting both the Memphis music and movie industry. 
Story by | Regan Hewitt