The Story Behind The Numbers
In the hyper-competitive world of economic development, a community's ability to craft a positive narrative is important. One of the key elements of "the story" revolves around demographic information. Collierville's ability to go deeper when presenting our numbers can be the difference between fully participating in the process or simply observing from afar. What do our demographic numbers truly represent about our Town's future?
Population
Restaurants and retailers will not seriously consider a market for expansion unless the population is over 50,000. At the end of 2020, the population of Collierville was 52,951, per Environmental Systems Research Institute analytics, meaning we have just crossed that magical line. The amazing thing is how we got here. In the last 20 years, approximately 1000 people per year have relocated to our Town. With this growth has come new neighborhoods, schools, retailers, restaurants, parks and updated infrastructure. This consistent growth speaks to the sustainability of the area, which is projected to continue. Some forecasts show the Town at 75,000 by 2040. You throw Germantown in the mix, and our area today is a power suburb of 90,000+ affluent, educated and upwardly-mobile individuals and families.
 Affluence  
Another key demographic metric is the financial status of your community.  Typically, the financial well-being of an area directly matches the type of assets in place, so commercial developers and corporations are especially interested in this metric. The median household income in Collierville is $109,335. Almost half of our population falls in the $100,000 – 200,000 median household income zone and nearly 20% of our population brings home over $200,000 per year. That's powerful. 
Additionally, Collierville is one of just four Tennessee communities with a Moody's AAA Bond rating. This speaks to the financial health of our Town overall, while net worth speaks to the financial health of our citizens. The average net worth in Collierville is $1,411,000, and almost 50% of our population has an average net worth over $500,000. Why is this important? A high net worth community can "weather the storm" and survive through economic downturns. Think about this in context of the COVID-19 pandemic, when Collierville experienced strong sales tax revenues, despite grim indicators all around us. 
Housing
Melanie and I moved to Collierville in 1994 from Dallas and purchased our house for $128,000. Can you imagine? According to the residential data, we could probably sell it for $300,000 today in ten minutes! The Collierville housing market is strong, with a median home value of $328,206 and over 75% of the houses being owner-occupied. So, what does the residential future hold? Currently, Collierville has about a 2.5-year supply of lots available, if the averages hold steady. 
In 2015, the Demand Institute published a U.S. housing study with an analysis of which cities would see the strongest median increase in the price of single-family homes. Memphis was one of the top cities listed. From what I have seen regionally, I think the Demand Institute was spot on. With our low taxes, low costs and low crime, I am confident our housing appreciation values will remain strong.  
The numbers help us more fully tell our story, and from what I have seen and continue to see, we have a dynamic story to share.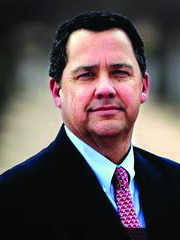 John D. Duncan
Director of  Economic Development
500 Poplar View Parkway
Collierville, TN 38017
901-457-2200 General
901-457-2213 Direct
901-457-9325 Cell
www.AccessCollierville.com