Square Feet Home Tour | Presented By: Designer Wholesale
Mr. and Mrs. Joe Browder and their family moved to Collierville last year from Lakeland, TN. The Browders knew that they wanted to invest in a more modern home, one that was located in a nice neighborhood in a nice city. After buying a home in Collierville, they noticed a print ad in a local publication and contacted Justin and Destiny Herter at Designer Wholesale to discuss the list of renovations they wanted to make to their new home. Mrs. Browder and Destiny worked closely to select tiles, colors, fixtures, countertops, and more. They built budgets for the various projects, which encompassed just about every part of the home. 
"Basically, everything was touched on the inside in some way, shape, form, or fashion other than the hardwood floors. We knew we wanted to go with whites and greys. After consulting with Justin, Destiny, and their team, we knew that we wanted to add gold accents in some places. We did everything in the house: ceilings, walls, new lighting, new countertops, all the cabinets were refaced, new bathtubs, completely-new master bathroom, new toilets, new light switches, new outlet switches, new carpet, new sinks, new faucets, new tile. It was just an unbelievable learning process," said Browder.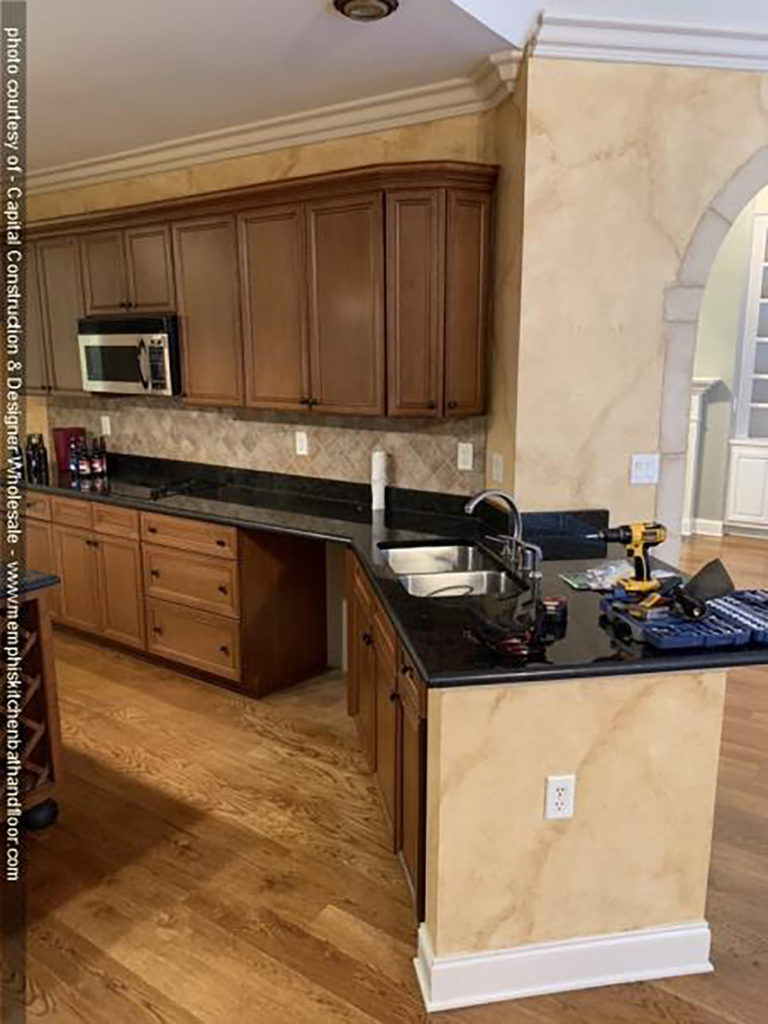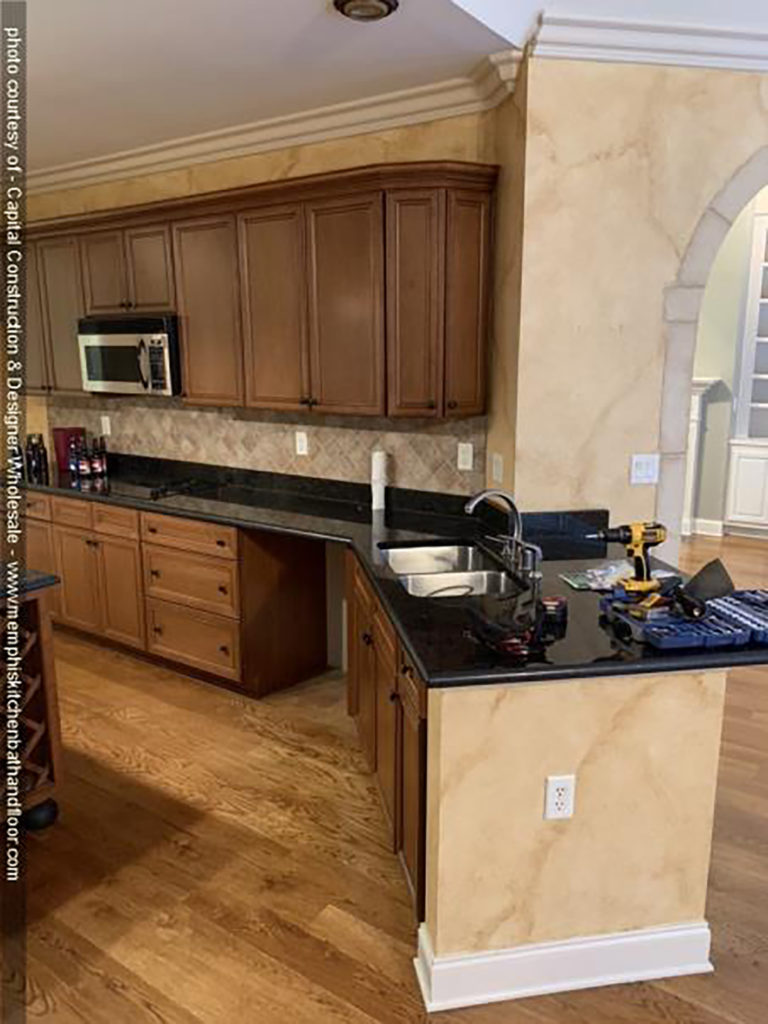 Budgets are always important to consider when remodeling a home, but Joe explained that Designer Wholesale made this process surprisingly easy. "When you're talking to the team, you're basically throwing ideas out there, because I'm not a contractor. I've never been through this before. And then they break it down. Every single thing that I had done,  it was broken down like, 'Okay, this is what we're going to budget for this, this is what we're going to budget for this bathroom… this is what we're budgeting for the countertops, the wiring, the electrical, the plumbing'."
"I probably had 1,000 questions, and they answered every single one of them. They had the patience to make sure that my questions were completely answered. That was one of the best qualities of Justin, Destiny, and their team was the communication. I felt extremely comfortable with them. They listened to me, and I developed a trust with them very, very quickly. Their team had an unbelievable work ethic. I'm extremely happy, and if I wasn't happy, I'd let you know," said Browder.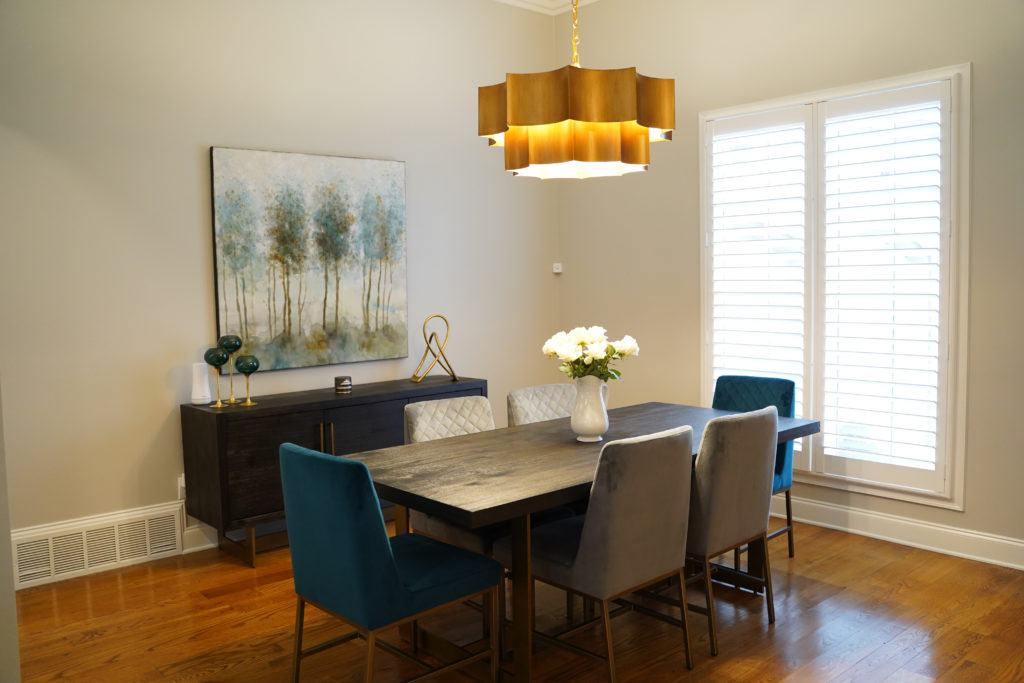 Designer Wholesale added that they really enjoyed working in the kitchen, as well as the master bathroom. "The kitchen had a lot done," Justin said. "We ended up refacing the cabinets, painting the boxes, and then adding in a few custom-built cabinets. He had a couple interesting areas where the cabinets ended, and he wanted to do some intricate detail to the countertops. That came out really nice." The master bathroom received significant attention, too. Justin added, "The master bath was probably my favorite area. We offered a lot of suggestions to Joe in the master bath with the rainhead, and the bench, and all the things that we did in there, and he loved every suggestion we had for the bathroom and did it all."
"They lived in Lakeland at the time, and with the housing market the way it was last year, we knew his house would sell the second he put a sign in the yard. He bought this [new] house first and wanted to get all this work done, so that they could move into the re-furnished house [as soon as it was ready]. He said, 'When you're within about four weeks of being done, let us know, and we'll put our house up for sale. It'll sell quickly, and that way, closing, everything will line up.' It did, and he had offers on the very first day. He took one of them and closed in thirty days. We were closing the job on a Thursday, and he was moving in that Saturday," said Herter.