Out & About in a Hallmark Town
The Town of Collierville prides itself on providing year-round, quality events for residents and its guests. These events not only provide something fun to do, but they serve as a critical role in strengthening the community. Throughout the year, residents can come together for the largest firework show in the Mid-South, horse-drawn carriage rides around Town Square, or outdoor movie nights. The town invests in these programs because they serve to engender pride in our community and strengthen the feeling of belonging whether you've been here for a lifetime, or just a few days. Over the course of a year, the town will host around 20 free events attended by more than 50,000 people. 
As we look towards the new year we're reminded that events are an important part of our tourism program. In addition to serving an economic purpose, they promote the Town to a wider audience as we saw with Travel Awaits recent article, "11 Tennessee Towns That Will Make You Feel Like You're In A Hallmark Movie." Collierville topped the list at No. 1.
We hope you'll join us at our hallmark events throughout the year. 
First up, the Town of Collierville's annual Father-Daughter Dance at the H. W. Cox Park Gym on Friday, February 4, 2022. This event is recommended for ages 5 and older. Deadline to register is Friday, January 28, 2022 at 5:00 pm and/or limited to the first 350 registrants (due to venue capacity). 
To register and learn more, please visit www.colliervilletn.gov/parks.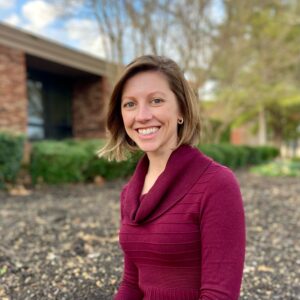 Ashley Carver
Director of Tourism 
Parks and Recreation | Town of Collierville