Morton Museum Finds New Director
Lydia Warren started her new position as the Director of the Morton Museum of Collierville History on January 6th.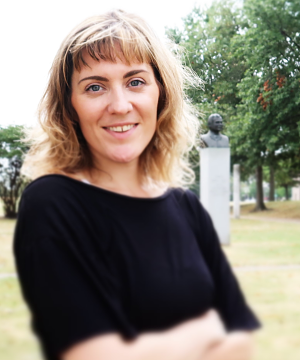 Her connection and interest in Memphis has been present throughout her career. She worked as a musician, which brought her to the Memphis area frequently, and in 2013, began her PhD at the University of Virginia, choosing Beale Street as her research topic. 
Before moving to Memphis to finish her PhD, Warren interned with Smithsonian Folkways Recordings, where the preservation work led her to consider a career in museums. "I discovered that the detail oriented nature of museum archival work was what really interested me," said Warren.
Initially, Warren worked with the Withers Collection on Beale Street. While there, she noticed that small museums weren't always stable due to lack of funding. Financial stability behind these organizations would allow these museums' staffs to spend their time working on exhibits and educating, rather than spending so much time fundraising. 
Warren has found the best of both worlds here in Collierville – a small, well-funded museum that is focused on community education – at the Morton Museum. She's also impressed by the structure of the museum itself. "This building is such a treasure," said Warren. "I'm so glad the Town rallied to preserve it in any capacity, but this is the best capacity."
In 2020, Warren has big plans for the small Collierville museum. "Our main goals right now are just to figure out what ways we can best serve the community," she said. "We're reading the 2012 strategic plan and updating things. We have a couple of traveling exhibits that we'd like to bring to Collierville, and then we've been maintaining Story Time and some of the cultural arts activities, like the recent Iris Orchestra and Opera Memphis concert."
Warren said she and her staff have been looking at past events, particularly how many people came to each one, to determine the relevance of the exhibits and what resonates with the people of Collierville. She plans on having both local and traveling exhibits, and is looking to the museum's archives to tell stories – Collierville stories – which she can then put together in exhibits and retell to the public.
To find out more about events and exhibits at the Morton Museum, you can check their website here! 
Source: Town of Collierville