Margin | Letter from the Editors
There's two times of year for me: Football season and waiting for football season. -Darius Rucker
Fall hits me all at once each year. It's not about a date on a calendar, a jacket, or school starting. It's that one morning when I walk outside and it's perfect – a rush of senses where color is on the ground and the air is crisp. That one morning where I am compelled to spread my arms wide, close my eyes, and just say "thank you." So, neighbors, the mystery is solved. Now you know why I'm standing arms stretched in my driveway.
What my neighbors also know, is that it's time for fantasy football. Each year, several of my neighbors and I play in a fantasy football league together. In our fast-paced lives, it's one of the few times a year we actually socialize.
Similarly, when Shannon and I took a deep look at producing an issue about Friday Night Lights in Collierville, we realized they are deeply rooted in community. Summer travels are completed and families shift their focus closer to home. With lingering summer energy, thousands of us gather on the weekends at one of four places: Collierville High, Houston High, Briarcrest, or St. George's.
Being customary, it's easy to overlook the impact High School football games make in our community, both in our past and in the present. It's more than just a game. These events reach into our town and touch most of us in one way or another. Kids, parents, fans, and volunteers invest countless hours in preparation. Local businesses and residents show support with window schedules, posters, and yard signs. The events themselves are spectacular experiences that are at once entertaining, emotional, social, and filled with life lessons for all ages. It's an experience that does not end when the scoreboard countdown reaches zero. It's one that many of us carry with us for a lifetime.
In this issue of TourCollierville, we seek to remind ourselves just how special Fall Friday Nights are in our community. We hope you enjoy and we'll see you Friday.
Keith and Shannon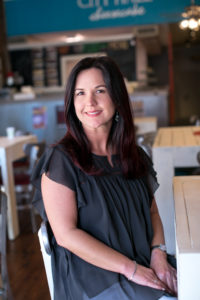 P.S.: Those of you that read us on the reg. may notice that the Editors Notes have transitioned from Amber to Keith & Shannon. We are grateful to Amber for continuing to help out as we gained our footing in producing TourCollierville. Moving forward, we promise to be genuine and hope you appreciate our message.