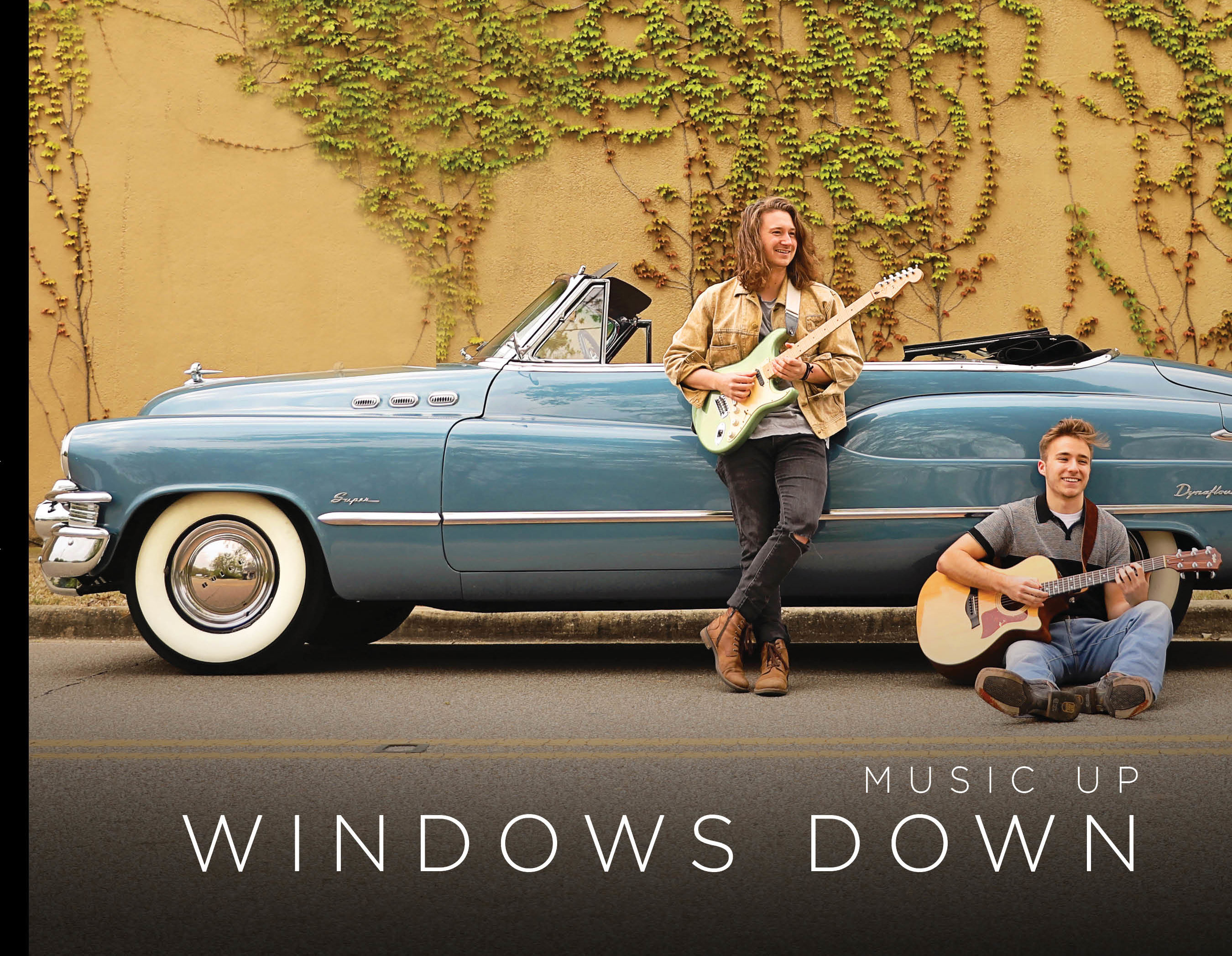 Letter from the Editors
"Rock On Out" – Janis Joplin
    As you probably know by now, Tour Collierville believes it all starts with a Square. While we truly feel the Square always has a way of tugging on us, anytime of the year, it's this time of year that really reaffirms our belief. It's also become abundantly clear to us that Collierville is quite the music-oriented town. Around this time last year, we profiled a few of Collierville's talented worship leaders, sought out to define the Memphis 'sound', and covered the accolades of the talented musicians in our schools. This year, we wanted to dive a little deeper into the Square to show just how much Collierville enjoys music — and to highlight a few local up-and-coming artists as well.
    When a song hits you in the feels and your fingers fly to the volume knob, the next step is almost instinctual. Sometimes we even do it at the same time. Volume up – Windows down. There's something to be said about speed, the wind whipping through your hair, and your favorite song doubling as your personal soundtrack. We're pointing at you, Collierville. You might not want to admit it, but we see you jamming at the traffic light (our office is at the corner of Poplar and Main!). Don't worry – we're singing too. However, we'd be remiss to not cover some of the town's cool cars along with the music. We all see them cruisin' around town – you're picturing your favorite one right now. In this issue, Tour Collierville was able to catch up with some of these drivers, so that you can wave confidently next time you see them out on the town.
    All that said, it's finally May, which means the Square is already beginning to transform into Collierville's favorite music haven. The Main Street Summer Concert Series is just around the corner and we've already caught a few artists playing outside the store fronts. This time of year, it's easy to get a spring in your step, not only from the rays of summer setting in, but from the sheer volume of things to do! It's that familiar tug again, the Square reeling us back in to enjoy the scenery, sounds, each other, and the summer. We look forward to seeing you!
Keith & Shannon