Hometown Honeymoon
Sponsored By: Canopy Memphis Downtown
Almost everything about the wedding industry looks a little different now. In addition to so many special events, honeymoons also took a hit, with travel concerns at an all-time high. However, even if you're postponing a big trip or secluded getaway, you can still have a honeymoon right here at home. Take a 3-day weekend for your honeymoon and embrace the city where you'll spend your married life. 
Friday – Collierville
Start the evening off right by hiring a local photographer and having a honeymoon photo session on the Collierville Town Square! Then, head over for a pre-dinner cocktail at Highlander Pub before traveling down the Poplar corridor to Jim's Place Grille for some delicious fine dining — just be sure to make a reservation! When dinner's done, drive over to Malco Collierville Towne Cinema Grill & MXT, where you can rent out an entire movie theater just for the two of you. Afterward, head downtown to Canopy Memphis Downtown so that you can spend the entire weekend away from laundry, washing dishes and other household chores.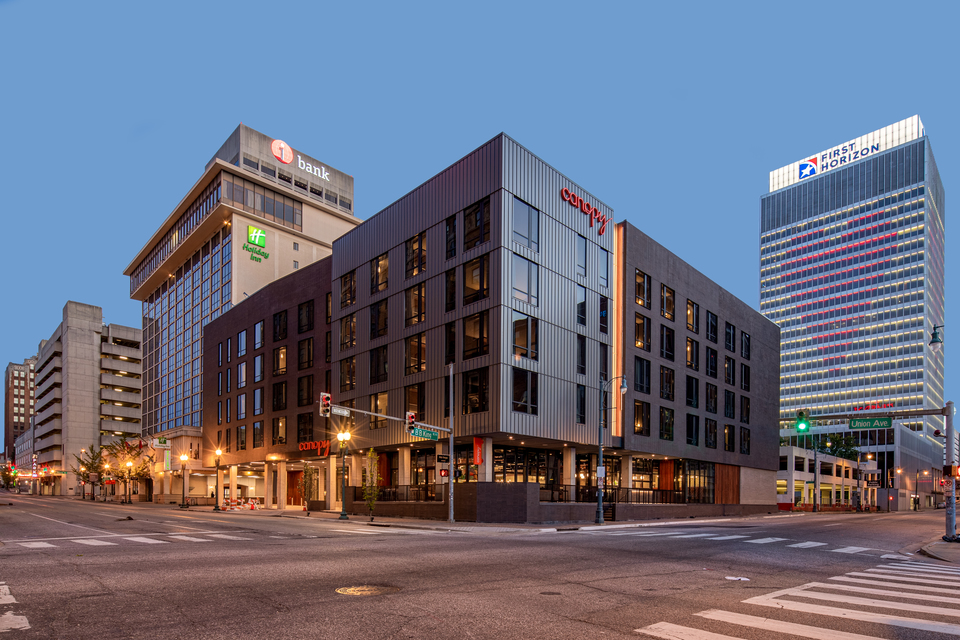 Saturday – Midtown
Sleep in as long as you want, then have brunch at The Beauty Shop — either in one of their cozy booths, or in their outdoor bubbles — which will put you in such a good mood! Spend the rest of the day browsing local boutiques and breweries in the Cooper-Young, Overton Square and Broad Avenue Arts District neighborhoods. All of them are wonderful places to shop local – make a scavenger hunt for items to find, or try and buy something to remind you of your "trip," just like you would anywhere else. Then, head to Alchemy Memphis for a cocktail and their incredible tapas for dinner!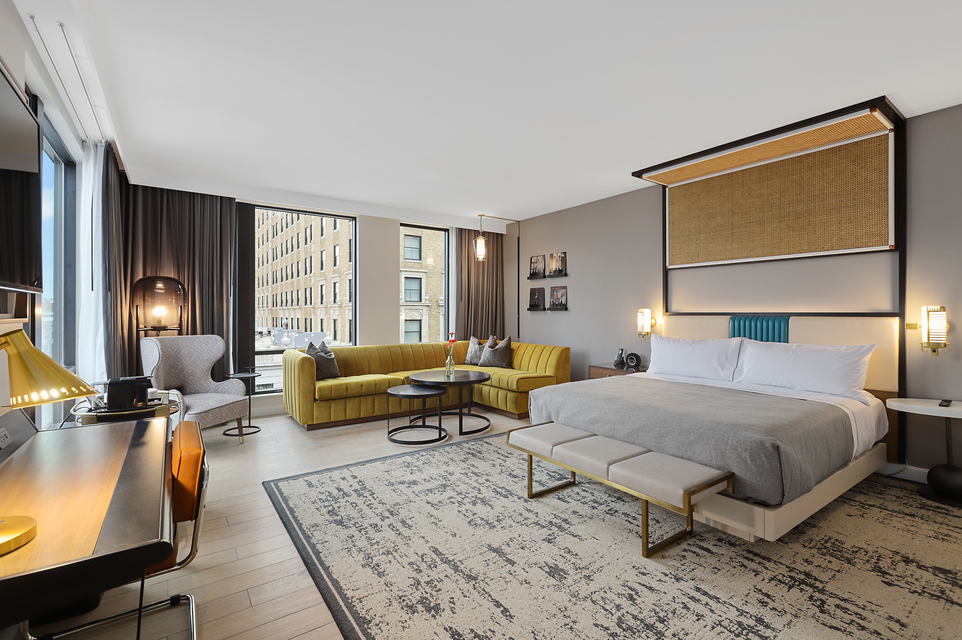 Sunday – Downtown 
Take it easy on Sunday morning – grab breakfast at The Arcade, bike along the Big River Crossing or head over to Mud Island to mozy along the riverwalk. (Buy two rubber ducks and race them down the Mississippi River model — whoever wins has to buy the other a cheesy souvenir on Beale Street.) Of course, you'll want Rendezvous for lunch, because what's a honeymoon without experiencing some local cuisine? Then, take in the sights on a Backbeat Tour, where you'll learn about Memphis' history, music and more. Spend some time relaxing at the hotel before walking over to Itta Bena for the full dinner experience (again, make sure to get a reservation), and finish the night by viewing the Hernando DeSoto Bridge all lit up! 
It may not be the trip of your dreams, but a honeymoon spent in your hometown can still be sweet, romantic and just the time you need with your new spouse! 
story | Regan Hewitt
photos | Canopy Memphis Downtown

Canopy Memphis Downtown
164 Union Avenue  |  Memphis, TN 38103 | (901) 479-1001