Hi! I'm Edgar
Hi! I'm Edgar
and I am 18 pounds of snow white sweetness!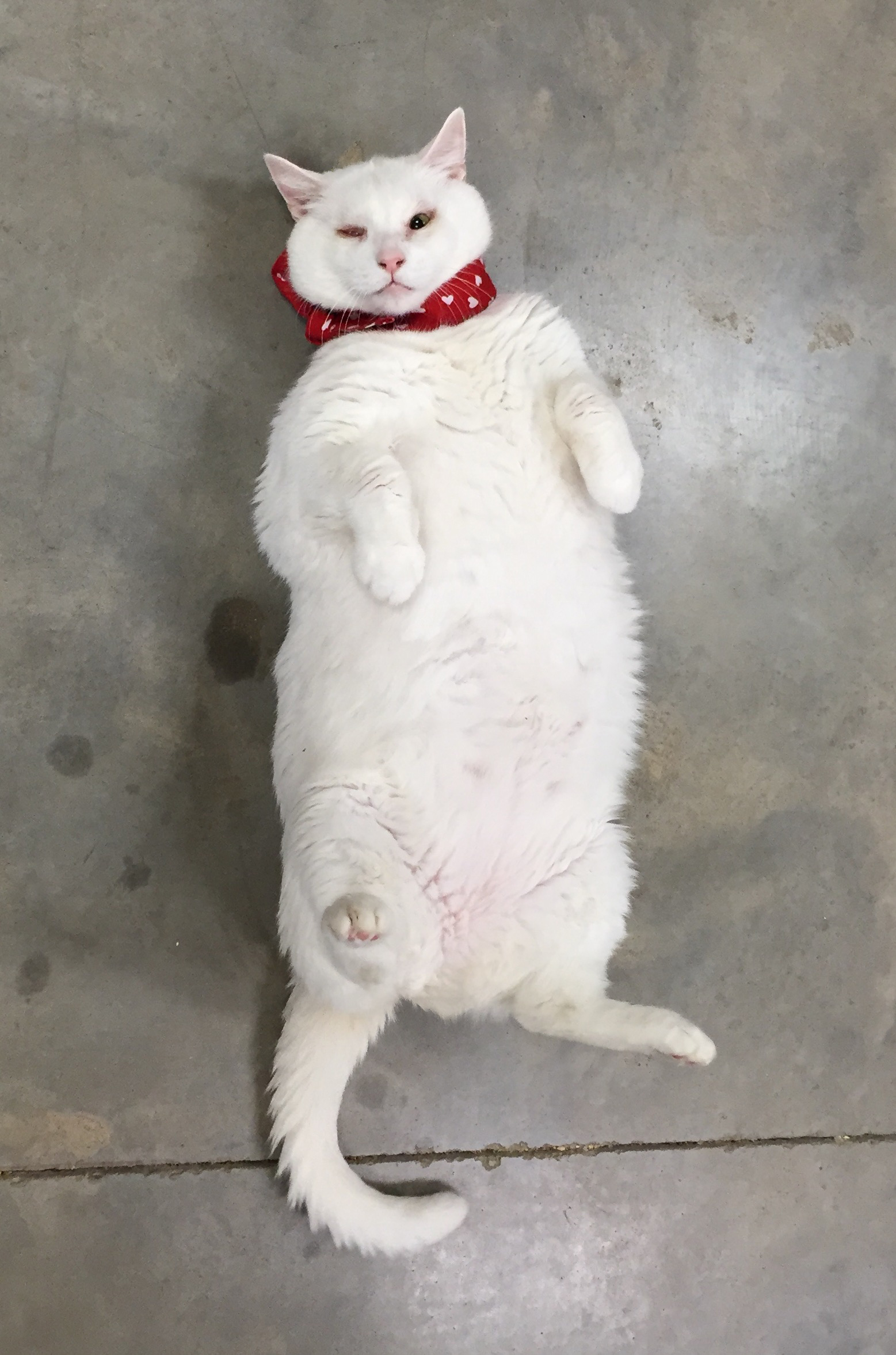 People have told me I look like a baby snow leopard, and while I am a big baby, there's nothing predatory about me. I'm actually a semi-professional snuggler! See, I had a lot of practice when I was the beloved fur baby in my previous family. My human was wonderful, but was getting older. Then one day there was a medical emergency and my human was no longer able to take care of me. That's how I came to live at the Collierville Animal Shelter. I miss my human, but I bond easily with people and have made so many friends (and fans!) here at CAS.
Now look closely at my glamour shot. You may notice something extra-special about me. I was born with microphthalmia, which is a fancy way of saying that I have no eye in my right eye socket. This might get some guys down, but not me! I still have some sight in my left socket and everyone here at the shelter is amazed at how well I can chase a laser light and play with all the toys they like to dangle in front of me.
I recently moved into the new shelter building, which is a safe place for me to hang out with all the other cats who are waiting for humans. We are so diverse! We come in every shape, color and age. Our new space is big, with large play areas where we can take turns hanging out together in the cat playground. If you come to see me and the other cats, this is the perfect place to watch us. You can also hold us, pet us and learn more about our individual personalities from the staff and the volunteers. I couldn't share my story with you without mentioning them! They keep our litter boxes clean, play with us and make our life here better in every way. They are the BEST! But honestly, what I really want is my own forever home with a human who I can snuggle with and call my own.
Hey, by any chance could you be my human? I've been here waiting for a while. I have so much love and companionship to give! If you're in the neighborhood, you should stop in and meet me and all my beautiful CAS friends! There are so many great animals here and we would love for you to visit or even volunteer. Having a human stop by and spend time with us makes our day. You may even discover that I am the purrrfect companion for you!
~Edgar