Healthy Holidays to You
The months of November and December can be challenging for most people, no matter what holiday you celebrate. Our plates are full this time of the year – literally and figuratively. Having  so much to do with very little time to do it is a recipe for higher levels of stress during the very busy fourth quarter.
So how can we give ourselves a little holiday gut check and keep the holiday stresses from getting the upper hand on our health? Make a "healthy holiday habits" list and try to do two or three of them from November through New Year's and beyond. Not only will you slow down the seasonal health slide, but you will lay the groundwork for 2019.
Here are a few items to put on the list to keep your life and health on track for a low-stress holiday season:
Front-load your health first thing in the morning!
Wake up, hit the bathroom, derobe, and get on the scale!
This keeps you accountable, and you can monitor how your body handled that holiday glass of wine, late night too salty snack, or carbs the day before. Two pounds up means "caution" and time to self-correct before those two pounds latch on as fat.
Take a probiotic and drink 20 ounces of water. Try keeping a sports bottle of water and bottle of probiotics right by the bathroom sink.
Try a bulletproof style coffee or tea with a tablespoon of good satiating healthy fat from MCT oil, which is refined coconut oil. Look for a sugar-free, non-chemical creamer (Califia Farms) if you require.
Make a nutrient dense smoothie with a base of no-sugar protein powder, nut milk, berries and half avocado or banana, a handful of spinach or kale, and a few ice cubes.
Take a multivitamin to fill in dietary gaps or any nutrient malabsorption issues (that you may or may not know about).
Even if you don't make the best choices later in the day, you have given your body a day-launching boost of the vitamins and minerals it needs to flourish.
Sunday Soup Day!
Make a very large batch of soup to enjoy as a healthy, satisfying staple all week long.
It's great to come home on a winter night when you don't have a lot of energy or time to cook. Soup is a good, filling staple before you go to a holiday party to make more mindful food choices, or even when you get home, to soothe the soul and close out the day with a nutritional flourish.
Tip: Soups with pureed squash or a tomato base are good choices. Avoid potatoes or rice if you are watching carbohydrates. Special note – we do not metabolize carbs well as we age, so keeping them low is preferable.
Fill up with vegetables!
If you are at a party with lots of tempting foods, try to start with healthy vegetables and salads.
Hummus, cubes of cheese, lean meats and nuts are also good choices, reducing your temptation to over-indulge on junk.
If you are at home, make a tray of assorted roasted veggies. There is nothing better than the caramelized sweetness of a red onion, butternut squash, carrots, and brussels sprouts to satisfy and fill you up. You can even puree the veggies for soup later or use them on top of greens in a salad. Try a harvest salad with field greens, roasted butternut squash, low sugar cranberries (located by the regular ones on-shelf) and a handful of nuts. Be creative!
Sugar Substitutes
Keep sugar off your plate (it's not that hard) and use the healthier substitutes like Monk Fruit sugar, stevia, or coconut sugar as a third choice (low glycemic). There are wonderful sugar-free and low carb recipes for delicious baked goods and truffles. Also, you cannot go wrong with a beautiful fruit salad.
Remember, dark chocolate in moderation is your friend. A great stevia sweetened brand of bars and chips by Lily's Sweets is available in-stores and online. Water and healthy fats also help keep sugar cravings at bay.
This holiday season remember, most of all, to have fun, laugh, and commit to enjoying healthy holidays and the new year ahead!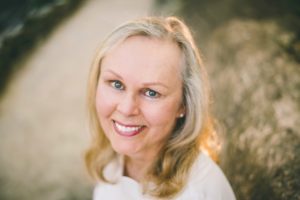 Nancy Milligan Fain is a certified local health coach who informs and supports clients to make the lifestyle and nutrition choices in order to become the best version of themselves and reclaim their zest for life. For a complimentary 30-minute health history consult and other information, contact nancymilliganfain@gmail.com