Easter Meals & Sweet Treats
We know that Easter is going to look a little different this year. But that doesn't mean we can't still celebrate. To help you and your family experience the Easter holidays at home, we've rounded up some of the Collierville businesses offering special Easter meals and Easter Baskets. 
Easter Meals & Sweet Treats: 
David Grisanti's Restaurant 
They are offering an Easter dinner menu, serving 4-6 people. You can choose between a traditional Easter menu, with favorites such as a maple-glaze ham and green bean casserole, or an Italian menu, with lasagna, ravioli and pizza options. Orders must be placed by Wednesday, April 8th. Pick-up available Thursday, Friday, and Saturday. Visit their Facebook page to see the full Easter menu here and call 901-861-1777, or visit davidgrisanti.com, to place your order. 
Dinstuhl's 
Don't miss out on all the Easter chocolate! Dinstuhl's is offering curbside pick-up, shipping and delivery – their Easter week hours are 10am-5pm. They're also offering a 20% off discount on all their Easter items! 
Smallcakes 
The Easter Mini Cupcake Decorating kits are back! Available for pre-order only, they come with 12 mini cupcakes (6 vanilla, 6 chocolate), icing and sprinkles. Orders can be picked up Thursday, Friday or Saturday curbside. Call (901) 221-7559 to order, or you can order by messaging them on Instagram/Facebook if you're willing to pay via Venmo. They are also offering special Easter-themed cupcakes, cakes and cookies for pre-order and day-of curbside pick-up! 
Thomas Meat & Seafood Market & Catering
They are offering their traditional Easter menu, with both cooked and uncooked spiral hams and lots of different options for sides, depending on how many people you need to feed! You can place your order by calling 901-221-8584 and you can view their full menu on their Facebook page here. Deadline to order is Wednesday, April 8th. 
Wolf River Brisket Co. 
They are offering an Easter carry-out pack, which feeds 7-9 people! Choose from a variety of meat options, 3 large sides and 8 biscuits. Packs are only available while supplies last, so call 901-316-5590 to pre-order and prepay for yours! Curbside pick-up is available from April 9th-11th, between 11am-6pm, and if you order before April 8th at 5pm, they will include a free gallon of tea. Wolf River's meal packs will be brought to the car cold, with heating instructions provided. 
Easter Baskets & Decor: 
Bazaar
Bazaar has several different options for Easter baskets, including a "Baker's Delight" basket, a "Sweet As Can Bee" basket and a "Hot Stuff" basket. Baskets can be bought whole, or items can be purchased separately. You can see more of their Easter basket options on their Facebook here, and you can call 901-861-7218 to place your order. You can pick-up the basket curbside, or Bazaar is also offering delivery!  
C.J. Lilly & Co. 
They have hand-picked Easter baskets for girls and boys – you can either order the whole basket for curbside pick-up or individual pieces to create your own Easter baskets! You can check out more of their Easter items on their Facebook here or call (901) 853-2301.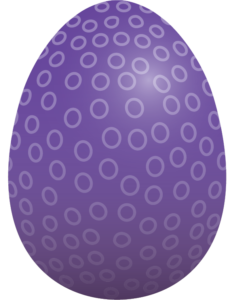 Happi-Stores 
They have personalized Easter baskets, bunny decor and more! Give them a call at 901-758-0034 or 901-586-0467. Currently, they are only providing curbside service on Saturday between 12-4pm, but if you need an alternate pick-up time, make sure to mention it when you call. 
Paint-A-Piece
Don't have a Paz egg dying kit handy in the house? Paint-A-Piece has the solution! You can pre-order eggs to dye or bunny and egg decor to paint, as well as plenty of other pottery options. It's perfect for all ages, especially when you need something to do inside. Visit their website to find out more! 
Southern Muse 
Southern Muse has teamed up with Solutions Medical Center to offer Easter baskets for all the women in your life! You can call them and choose between a $30, $60 or $90 basket, then Southern Muse will assemble a basket with samples provided by Solutions and deliver it to your (or whoever you're gifting it to's) doorstep. Message them on Facebook here to find out more and order yours! 
The Pink Nest 
The Pink Nest is offering Easter Baskets for all ages and budgets! Visit their website to see what you'd want included in the basket, then call or text 901-634-5223 to order. Make sure to specify if you'd like the basket delivered or want to pick it up curbside. Orders must be placed by April 10th and all baskets of $100+ will receive a free $15 gift card as well!  
A Few Memphis Favorites: 
Napa Cafe 
Napa Cafe has put together Easter family feasts and cocktail kits for you to enjoy! Feasts include appetizers, entrees, sides and homemade carrot cake – there's enough to feed everyone you need to. Cocktail kits include all the fixings to prepare 12-15 Bloody Marys, Mimosas or Manhattans. They are also offering "little bunny" baskets that include sparkling apple cider and a fresh baked cookie! Place your order by calling 901-683-0441 – curbside pickup will be Saturday, April 11 from 2pm-4pm and Sunday, April 12 from 10am-12pm.
Flight Restaurant and Wine Bar
Thanks to Flight, you can have Easter Sunday brunch at home! Feeding 4-6 people, they're offering your choice of appetizers and a ham or turkey for the entree as well as sides and dessert. The meals will be available for curbside pick-up on April 11th, with reheating instructions for Sunday morning! Call 901-521-8005 to order and visit their Facebook page to learn more.  
Amerigo
They are offering Easter family meal packs, which feed 4 people. The meals include one entree, including their chicken piccata, two side dishes and homemade focaccia bread. You can also add on tiramisu for dessert or prosecco for cocktails! Orders must be placed by April 10th at 5pm, and will be available for curbside pick-up and delivery on April 12th, between 11am and 8pm. Visit their website to view the menu and call 901-761-4000 to order.
You can find more information about pick-up, delivery and curbside services on our Open for Business directory here.