Celebrations During Quarantine
Let's just say it – the coronavirus has been a party pooper. Social distancing has put a damper on things but COVID-19 pandemic or not, things like birthdays are still worth celebrating! It's your party and like the song says…you can cry if you want to, but Tour Collierville would like to encourage you to think outside-the-box this year like a few of our neighbors have!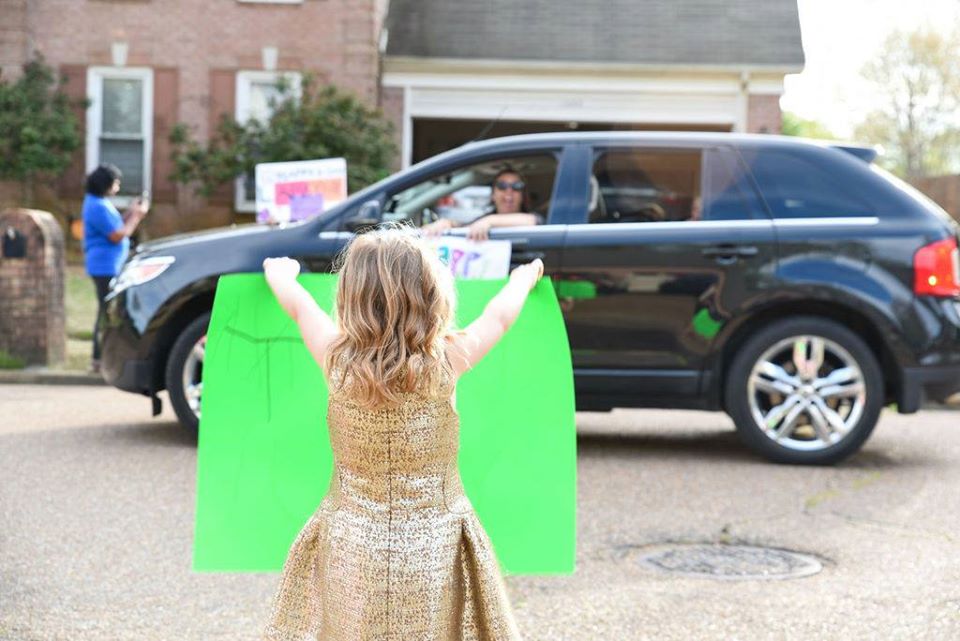 One beautiful thing about technology is that we can still connect with one another without being in the same room! Nothing beats a hug on your birthday, but enjoying a scoop of ice cream over FaceTime can brighten the gloomiest of days. Using social media to coordinate with friends and family for a drive-by birthday bash is one of the best ways to celebrate "at a distance", so send out a Facebook invite out to all friends near and far asking them to make the drive. Encourage people to decorate their cars and wave to the birthday boy or girl as they swing by your home. It's sure to be a "honking" good time!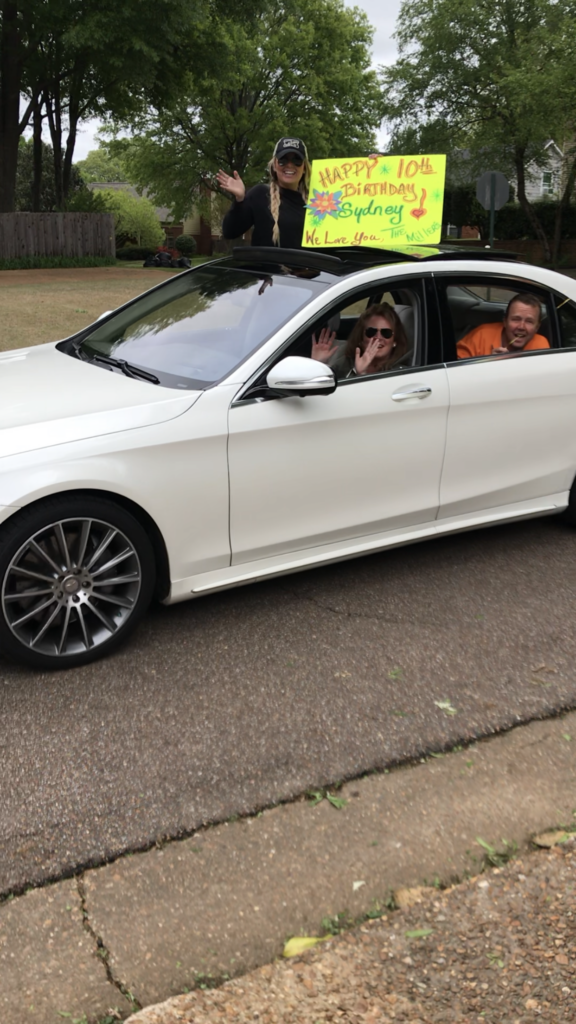 "We had about 40-50 cars drive by with signs, presents, music playing, blowing bubbles, honking and just pure joy! Joy is what stood out to me from our day," says Mollie Walker, who celebrated her daughter Lawson's 5th birthday with a drive-by birthday bash! "When her preschool teacher drove by, poking her head out of the sunroof holding a huge sign and started singing 'Happy Birthday' to her, I just cried! It was so touching that people would go the extra mile for our sweet girl. At the end of the day she told me that was the BEST birthday! Take that coronavirus!"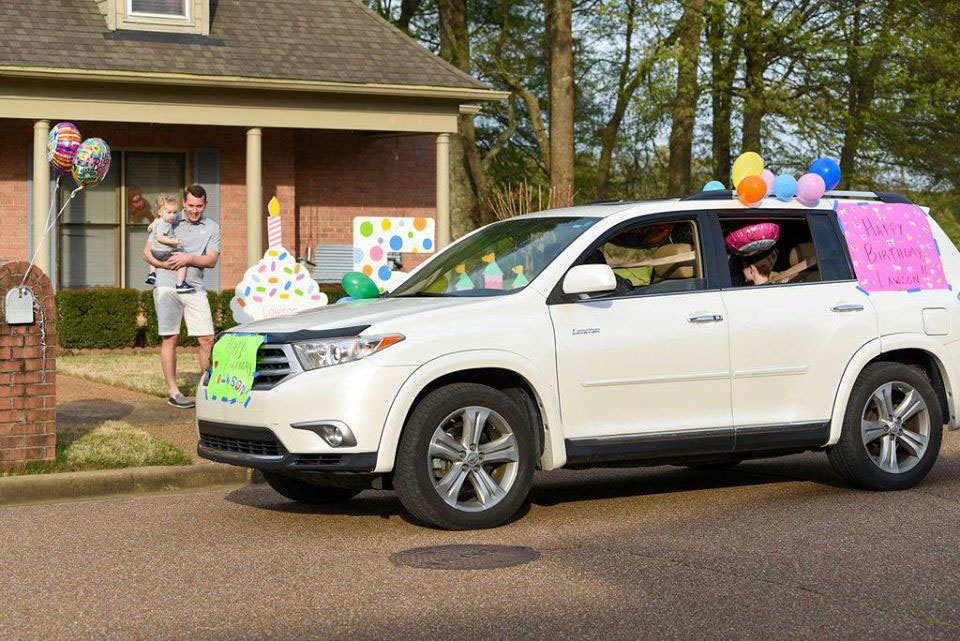 Another fun idea is to grab a cupcake kit from Miss Muffn's to decorate at home! Have fun getting creative with this delicious sweet treat by selecting your cake flavor and toppings, and don't forget the candle on top! Another family fun idea is to grab a deconstructed pizza from Lost Pizza Co. for a yummy birthday meal. Pick your sauce and toppings and make sure to grab your chef hat because this meal will be tons of fun!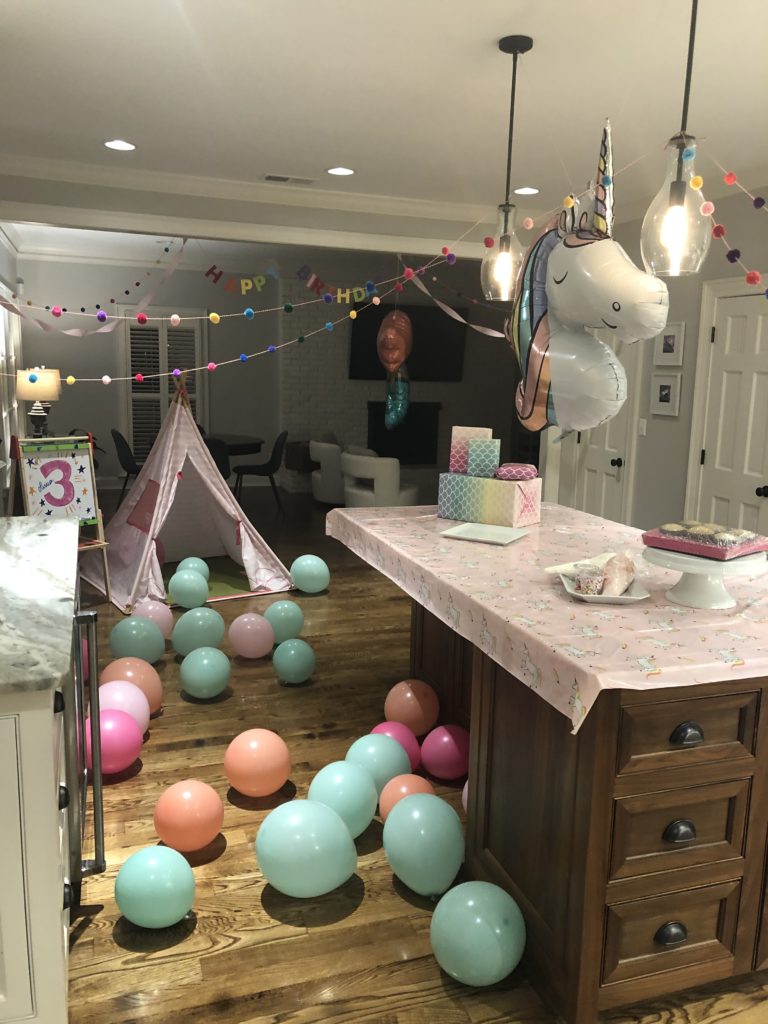 "I was a little bummed at first for Liv, because all she has talked about for months is her birthday, turning three, and who she wanted to come to her party, but we know about two weeks before the party that it just wasn't going to be possible due to COVID-19," shares Molly Farrell, who recently celebrated her daughter Olivia's third birthday. "So I decided to make it as special as possible for her at home with our family. We stayed up late the night before decorating the entire downstairs, turning it into a mermaid/unicorn surprise for when she woke up on her birthday!"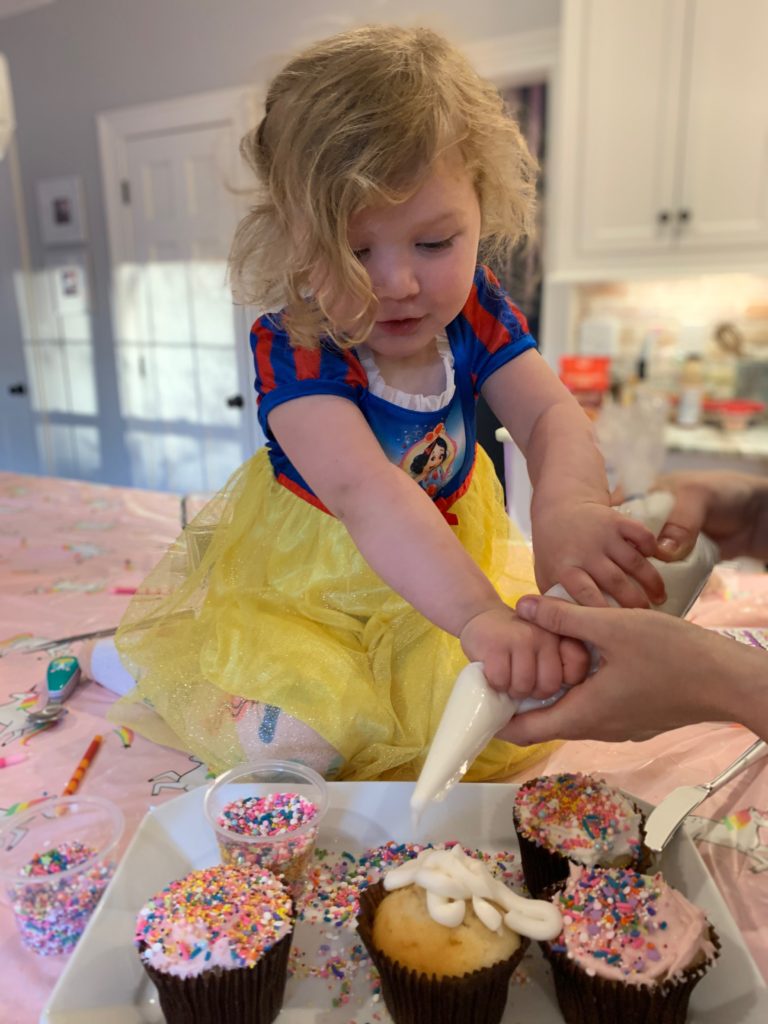 "Liv loves helping in the kitchen, so one of our activities was going to be making and decorating our own cupcakes. However, every single grocery store was out of the essentials! Then I saw Smallcakes had a decorating kit available and it was beyond perfect! We scheduled FaceTime sessions with friends and family, lots of people dropped off surprise treats, she wore her new princess dress and that night the neighborhood was lively with everyone outside in their yards (our favorite part of quarantine), so she had lots of celebrations from afar on her bike ride at the end of the day!"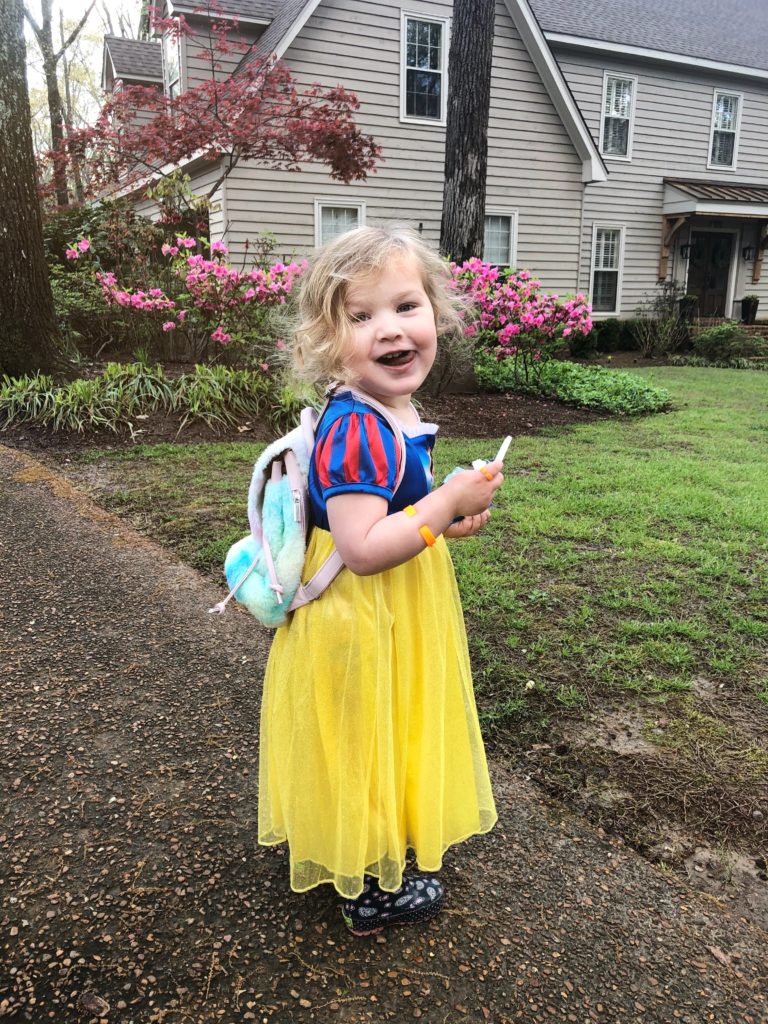 Sometimes you just have to make the most of your circumstances, and who doesn't love having a birthday sign to celebrate the big day? Check out Sign Soiree that offers large rental yard signs! You can call and personalize signs for age, hobby etc. to really celebrate the occasion!!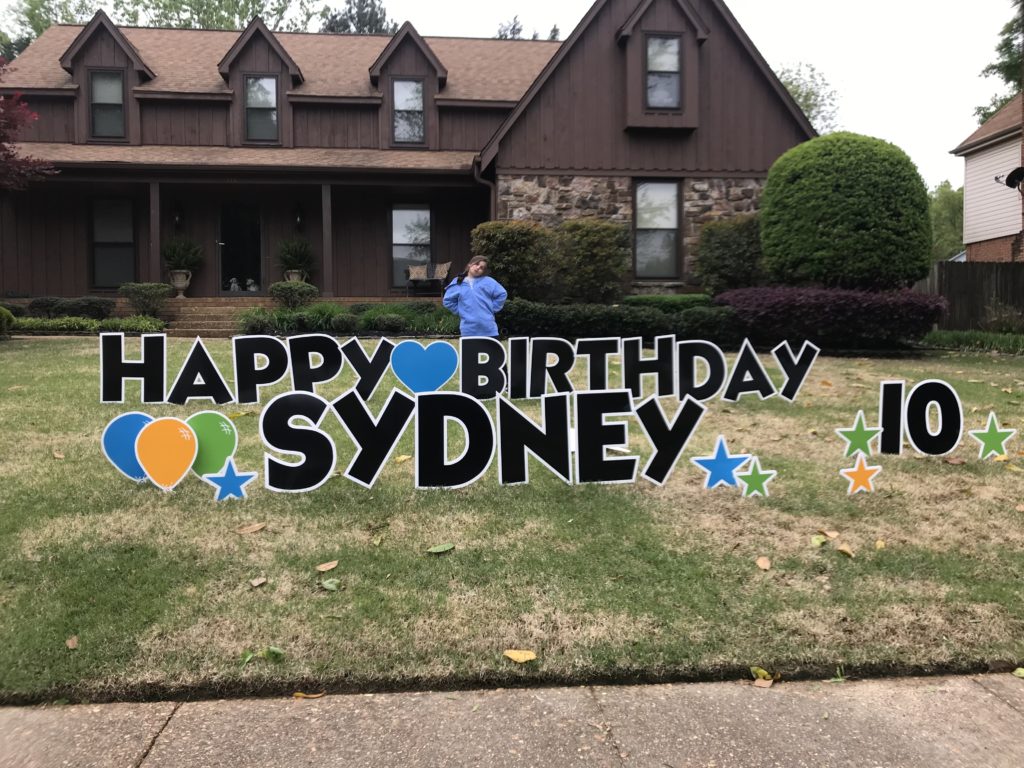 Don't forget to document the day by reaching out to a local photographer for photos 'at a distance'! You don't want to forget how you got creative during the 2020 coronavirus pandemic and found joy in light of the circumstances! Sweet celebrations to you and yours!
By: Anna Bell