As In Olden Days
As we've all spent more time at home this year, in our kitchens, living rooms and backyards, we've found new, interesting and creative ways to fill our time. In some ways though, our new activities and pastimes – from baking bread at home to knitting to planting gardens – look a lot like the old ways of spending time. So for this holiday season, it felt appropriate to look back at some older Collierville traditions – which might just inspire some new-to-you traditions to include in your celebrations this year.
Collierville has 150 years of traditions, from delicious Christmas treats to world-famous rocking horses. Thanks to the help of the Morton Museum of Collierville History, the ghost of Collierville's Christmases past will take you through 150 years of festivities, showing off tried and true Collierville traditions to make your holidays the most wonderful time of the year. 
The first record of Christmas in Collierville is a small photo of people gathered on the Town Square, Christmas Eve of 1892. In it, you can see men and their horses crossing the street – maybe finishing some last-minute shopping? No one can be certain what is happening, whether it was an event or just people coming and going, but it still shows that even over 100 years ago, there were still some last-minute things to do before gathering with your loved ones.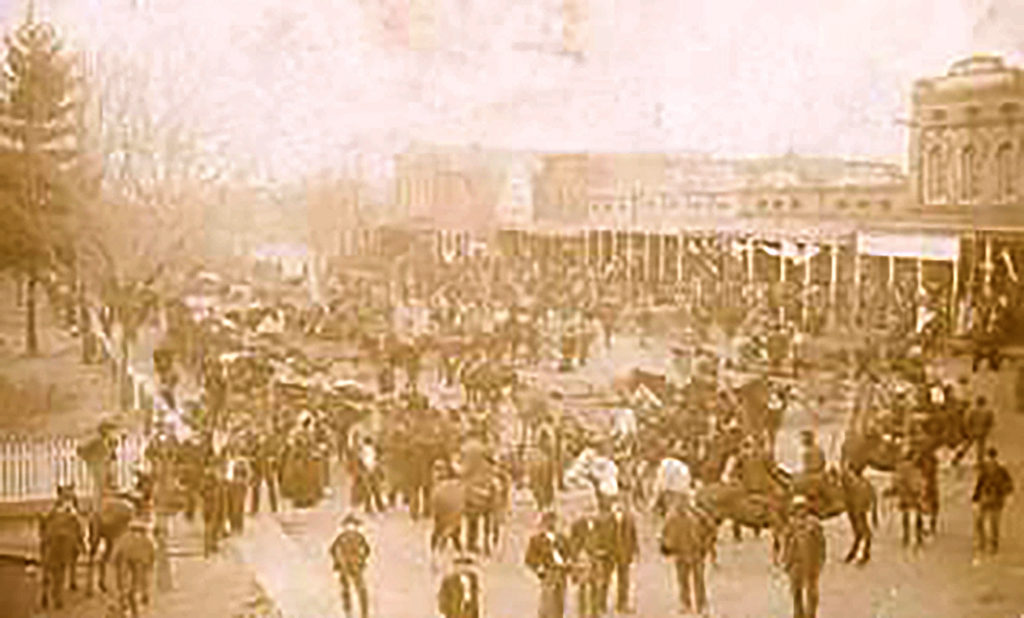 Tried And True Treats
At one time, The Collierville Herald released a Christmas-themed paper every year with upcoming church services, events and holiday recipes. Nellie Maxwell wrote an article called "The Kitchen Cabinet" in the December 20, 1929 issue with several "old-fashioned" recipes, which had been handed down through the years. One recipe offered  "Delicious pudding," a cold dessert:
"Take one pint of fine bread crumbs, soak in one quart of milk for 15 minutes. Beat together until light the yolks of five eggs, add one cupful of sugar, stir in a tablespoonful of softened butter, add a bit of grated lemon rind, two tablespoonfuls of lemon juice and a pinch of salt. Mix with the milk and bread and add one cupful of coconut. Bake in a pudding dish until the custard is set in the center. Test with a knife – if the knife comes out clean, it is ready to take from the oven. Cover with meringue, using the egg whites beaten stiff, five tablespoonfuls of powdered sugar, beat until well blended. Heap over the pudding and sprinkle with more coconut and cover with powdered sugar. Brown in a moderate oven. Serve cold."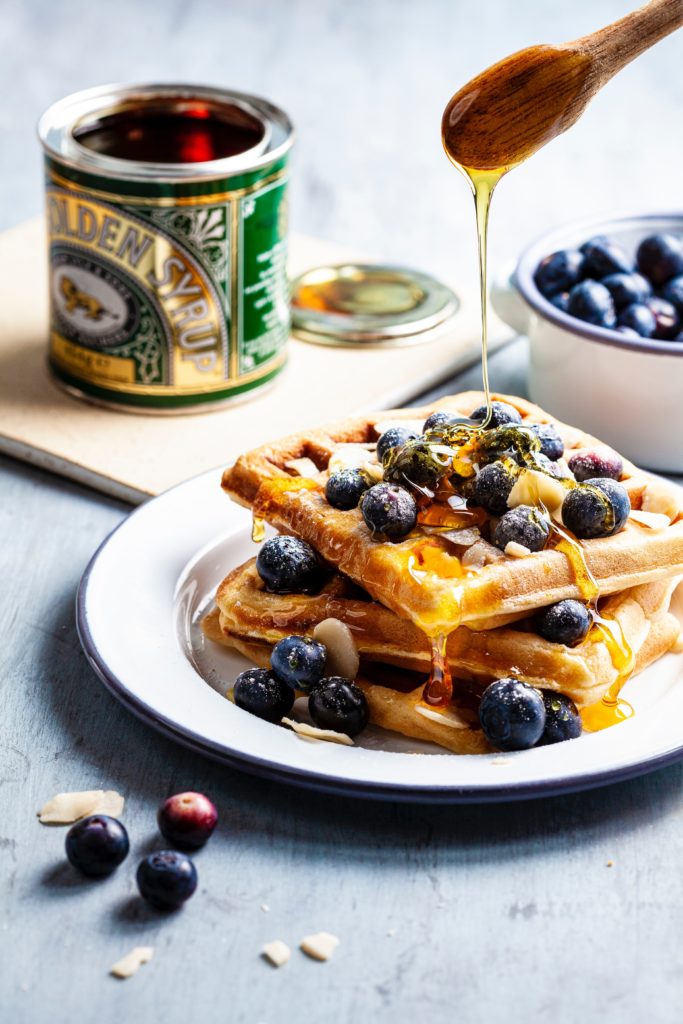 In the same issue, Grace Viall Gray's article acted as a guide on how to be the best host for the guests. Her answer? Waffles. Gray said it best, "When in doubt, have waffles." Gray goes on to say that they make every meal and even the occasional tea party. She provides her "special" waffle recipe for the people of Collierville, to ensure they are successful hosts. So this holiday season, make sure you have Collierville's very own Gray's waffles!
Gray's waffles

Ingredients

2 cups self-rising flour

2 tbsp melted fat

2 eggs

2 tbsp of sugar

1 3/4 cup milk

Directions

Sift and measure flour. Beat yolks with sugar and fat. Add milk. Then add liquid to flour and fold in egg white, beaten stiff but not dry. Let bake in hot waffle iron, from one-half minute to one minute, and turn. 
Clearly, the way to a successful Christmas in the 1920s and 1930s was by bringing loved ones together over a warm meal and a delicious dessert. Although the holidays would not be the same without a delicious meal, as time went on, the meal was not the only focus of the season. 
A Rocking Gift 
Up until the mid-thirties, Christmas gifts were small treats, such as fruits and nuts, and maybe the occasional small toy. Soon, a special horse would take Collierville and the country by storm and make Christmas toys a quintessential part of the perfect Christmas.
The Wonder Horse was first made by Willam Baltz in 1939, as a Christmas gift for his son. Originally, Baltz built the horse out of a wooden frame and springs, but when Baltz got the patent for it shortly after, the horse was then made out of plastic with a metal frame.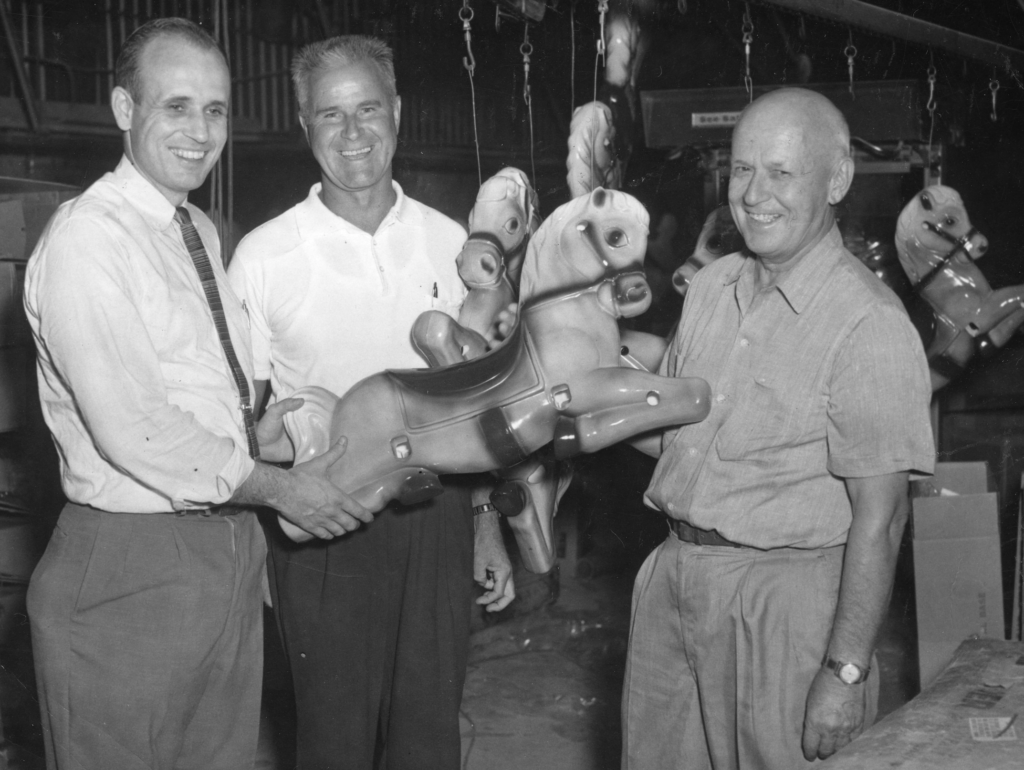 The first spring-based rocking horse soon became a national phenomenon and was a hot-selling toy through the 1950s and 1960s. The Wonder Horse changed Collierville and changed what kind of presents kids received from Santa. In the early 1980s, the Wonder Horse factory in Collierville closed their doors and stopped making their favorite Christmas present. You can tour the old factory today at the Quonset, located right off the Collierville Town Square. 
Celebrations & Traditions
As the Christmas toy industry flourished over the years, so did the decorations. What used to be nice family dinners with special recipes and small presents turned into fully decorated holiday parties with candies and treats everywhere! Watty Brooks-Hall, a Collierville native, recalls how the holidays were always something to joyfully anticipate. She reminisced about Christmas parties that she and her family would attend as well as when everyone would drive around town to look at Christmas lawn decorations. 
Large wooden images of Santa and his reindeer, snowmen and Christmas lights made the night drives magical. Alderman Taylor Stamps shared that it was considered bad luck to keep up decorations after January 1st.
"Everyone decorated the house," said Stamps. "The rule was, back then, that if you decorated your house, you had to have it down before the first of the year 'cause it was bad news if you didn't." What would a holiday season be without a little superstition? He also shared memories of Christmas caroling, snowball fights and sledding on the empty roads. 
Over the years, Collierville's celebrations and traditions have extended past family and close friends. Now, Collierville kicks off the season with town-wide events for everyone to come together and enjoy. Two such events are the annual Christmas Tree Lighting on the Historic Town Square, and the annual Christmas Parade that travels down Byhalia Road and ends at the old Collierville High School. As of this issue's publication date, it is unknown whether either the Tree Lighting or Parade will take place, even virtually. 
Although we may not know exactly what this holiday season will look like yet, we do know that we will be able to share it with our loved ones, whether that's in our home or over a much-needed FaceTime® call. Let's end this year with a reminder of all that we have for which to be grateful, or try something new if old traditions can't happen. Bring the family together with old recipes, Christmas movies and some festive decorations. Just make sure all the decorations are down before 2021 – we don't want to start the New Year with any bad luck!
story | AK LEWELLEN 
photos | NANCY BASSETT, MORTON MUSEUM OF COLLIERVILLE HISTORY