We've Got Snow, S(n)o Do You!
Well folks, we've been hit with a doozy of a snow storm. Since Saturday evening, Collierville has received more than 4 inches of snow. Some sources are still predicting we could get up to 10 inches of snowfall in some areas of the Mid-South. While this might seem like an unusual event for Memphis, as we often record zero yearly snowfall, we've actually had a few big snows before. 
Since the 1940s, Memphis snowfall records have been taken near the airport. In both 1985 and 1968, the city received approximately 8 inches of snow, over the course of an entire year. However, 1963 takes the  cake – on just one day, December 22nd, Memphis received 14 inches of snow, making the snowfall total for the entire year. 
Of course, no one can forget the 1994 ice storm. Earlier last week, when ice storms were predicted for Valentine's Day weekend, Memphians couldn't help but get a little anxious remembering that more than half of the city was affected by days-long power outages in the aftermath of that particular storm. Luckily, we all seem to have learned plenty of lessons in the nearly 30 years since that storm and have been kept safe by hard-working city employees, who are out there salting roads and restoring power to the few people affected by outages.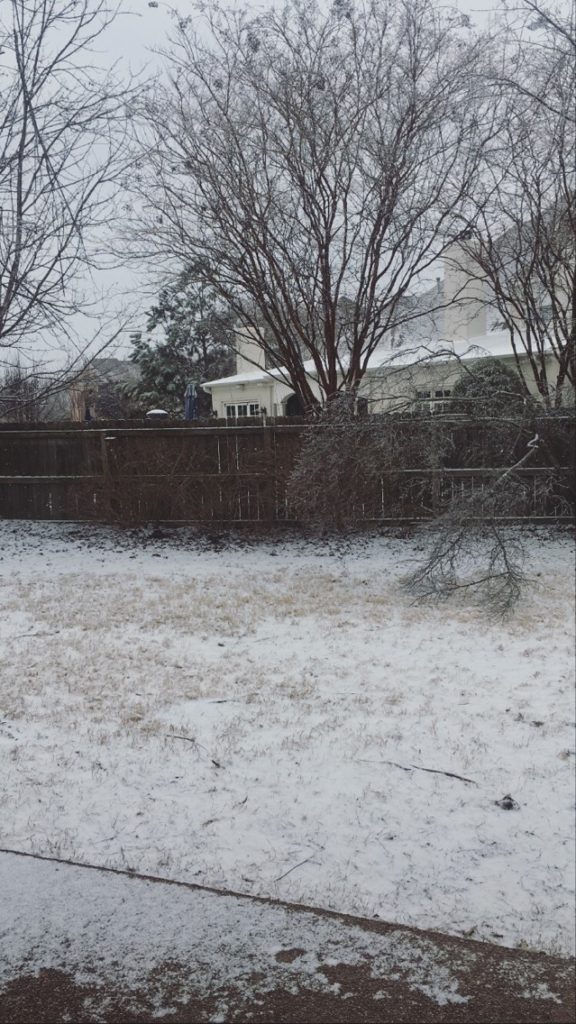 However, we have to chuckle at the 2021 Farmer's Almanac, which predicted sunny but cool weather this week for the Deep South, including Memphis. It also indicated we would have a warmer-than-normal winter. Sounds like Mother Nature really pulled the wool over the almanac's eyes!  
So don't get ready to put away those warmer coats quite yet! We still have a lot of snow to go, with severe winter weather predicted to continue through Thursday evening. Keep an eye on the news and school websites, as well as businesses' social media, so you know what's closed and what's open. 
Make sure to stay safe, stay warm and we'll see you back on the Collierville Town Square real soon!