Cookbooks For Communities
My grandmother's kitchen is full of cookbooks — the red-checkered spine of Better Homes and Gardens New Cookbook, Julia Child's The Art of French Cooking and several that are smaller, often with hand-written notes in the margins. These have come into my grandmother's life as she moved from city to city across the nation, representative of every organization, church and school with which my grandmother interacted. Each recipe in these books was accompanied by a story, whether it was of a woman who always made the perfect casserole or a cookie that no one else had been able to master. 
As a kid, these cookbooks were infinitely more interesting to me than those with glossy covers and fancy photos of fully trussed turkeys. These were real recipes, inspired by family lore and passed along to entire communities. When my elementary school created its own cookbook, there was not a more exciting moment than selecting the recipes my family submitted. These types of cookbooks are beacons of food history, making sure that local recipes and their stories are preserved for posterity — which is why Collierville's best-kept secret is so exciting.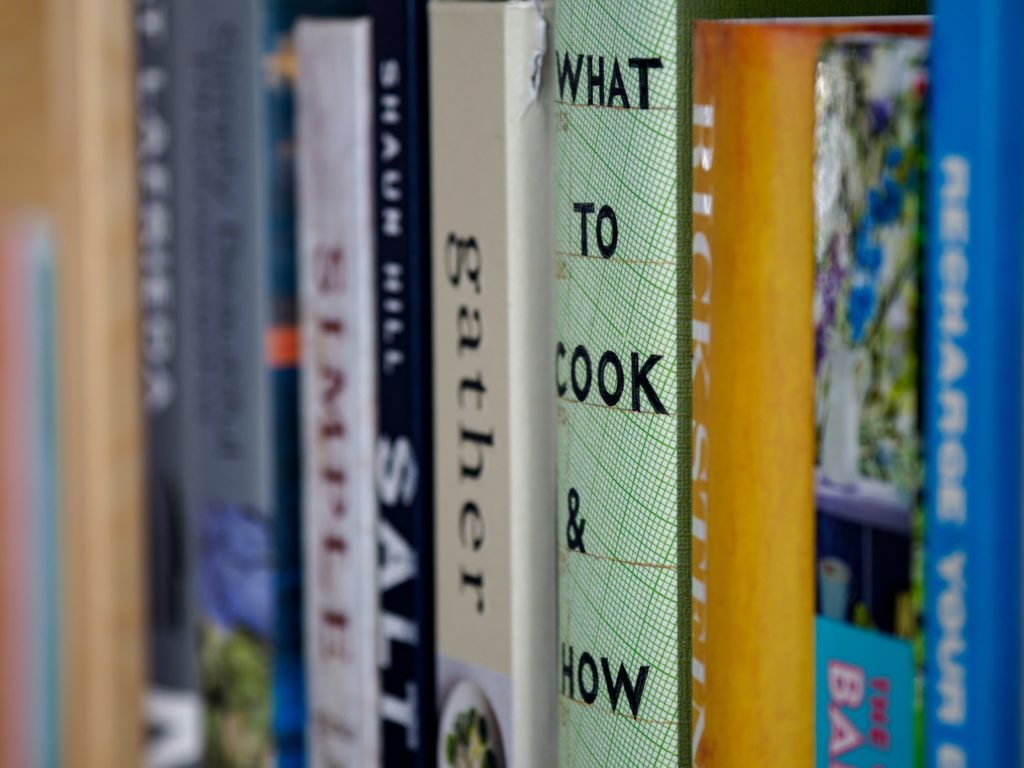 Hidden in Collierville, there is a publishing company that has been helping organizations, clubs and individuals across the nation print fundraising cookbooks for over 30 years. Fundcraft Publishing, a family-owned publishing company, was established in 1978 in Kansas by David and Charlene Bradley. "[In the 1970s], many organizations did lots of fundraising to help raise money for their churches, or other organizations," said Charlene Bradley.  
In 1985, when the Bradleys decided to relocate to Charlene's hometown of Memphis, they came to Collierville. "At that time the Mayor of Collierville was Mayor Cox. He was instrumental in getting us to relocate to Collierville and helped us find a good location. We have been at the same location for 35 years," said Bradley. 
Ten years later, their son, Chris Bradley, came to work for Fundcraft and established Instant Publisher, which prints not only cookbooks but paperback and hardback books as well. By 2020, Fundcraft Publishing had evolved into the Fundcraft Print Group, which is made up of five different companies under one roof in Collierville. They now print everything from self-published books to school materials — and of course, they still publish the original fundraising cookbooks. 
"The first cookbook was printed in 1979, and we just printed our 41st edition." – Christie Jones
Since arriving in Collierville, Fundcraft has helped hundreds of local businesses, clubs and churches publish fundraising cookbooks. For example, Crye-Leike® has published a cookbook with Fundcraft's help for nearly 30 years. "The first cookbook was printed in 1979, and we just printed our 41st edition," said Christie Jones, Director of Marketing at Crye-Leike®. 
The Collierville Women's Club has actually been publishing a cookbook since the mid-1980s, before Fundcraft arrived in Collierville. According to member Shirley Skelton, the first version of the fundraising cookbook was hand-typed by a member of the club and bound by Joe Clark. They sold for $5 at their first fashion show and luncheon fundraiser, which is now a staple event in Collierville. 
When they published their second version, Collierville Cuisine, in the late 1990s, the Collierville Women's Club turned to Fundcraft to help them out. Fundcraft also published their most recent cookbook, Taste of Collierville, in 2009, which is currently for sale at The Brooks Collection. "It was so nice to work with them," said member Pat McGovern.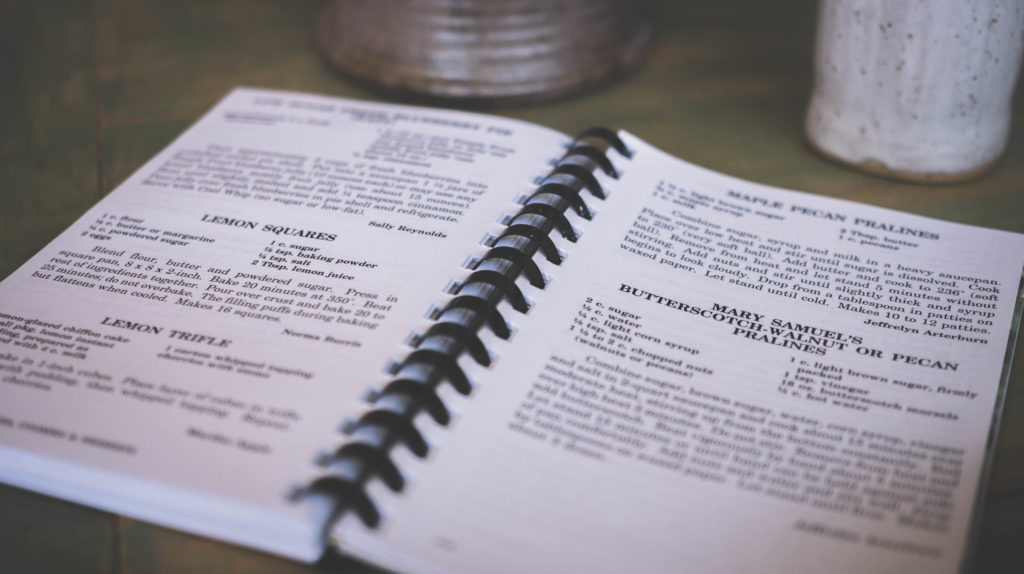 The cookbooks are put together by the organization first, who gather recipes from employees and members to submit to Fundcraft. "We notify our Crye-Leike® family through an internal email. Recipes are submitted in all forms — copies, handwritten, typed. We include new recipes in each edition," said Jones. These recipes are then sorted into categories such as Entree and Dessert. 
From there, it's simply a back-and-forth between Fundcraft and the organization. "The process was so enjoyable. They provided a checklist for all the elements of the cookbook. As the files arrived, I could simply edit the text or the sizing as needed," said Erica Grieves, who was President of the Memphis School of Preaching (MSOP) Wives Club when they put together a cookbook to celebrate the 50th anniversary of their annual lecture series. 
Organizations can also include collective recipes that represent a historic moment in the group's timeline. For example, each edition of the Collierville Women's Club cookbook has a recipe for Nannie Rice's Chicken Salad, which was handmade by members for their first fashion show fundraiser, and has been a staple dish at their meetings and events ever since. 
"It's a bit of history. Several women who contributed have since passed, and it's wonderful to recreate their dishes and feel as though you still have part of them with you." – Erica Grieves
Crye-Leike® distributes their cookbooks to agents, who give them to customers and use them as closing gifts for new home buyers. On the other hand, the Collierville Women's Club sells their cookbooks to fundraise for their many community projects, including a scholarship offered to a Collierville High School graduate. 
Whether the cookbooks are used for fundraising purposes or personal use, they are always time capsules of nostalgia — for those who created them and for those who use them, which is often one and the same. Grieves said, "It's a bit of history. Several women who contributed [to the MSOP Wives Club cookbook] have since passed, and it's wonderful to recreate their dishes and feel as though you still have part of them with you." 
Judy Hoffman, a Collierville Women's Club member, expressed a similar sentiment. "I love that just from what the ingredients are, I can tell how old the recipe is and when it might've first been used. Like congealed salad, no one knows what this is now," she said. The club's President, Jeanette Taylor, added, "Or  Jell-O™ salad! My grandkids love Jell-O™ on its own but tell them to add some marshmallows and fruit, and they think it's gross."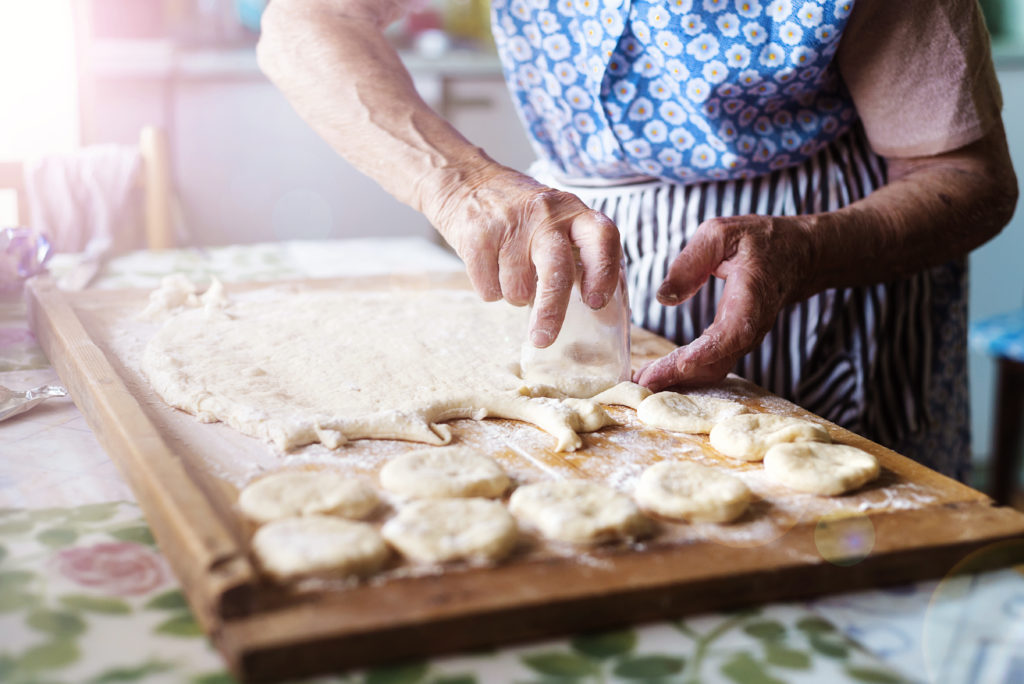 Food is emblematic of certain moments in time, and cookbooks — especially ones that are based on local cuisine and small-town recipes — can truly capture those moments perfectly, in a way that looking up a recipe on the internet never will. Each one of these cookbooks, whether there are 40 editions or in the first year of publication, inspire future generations, like myself, to open their grandparents' cookbooks and continue the culinary traditions in their communities. 
story | Regan Hewitt
photos | Nicholas Cotros