Bluff City Balloon Jamboree Coming To Collierville
Mark your calendars for Father's Day weekend 2021! On June 19 & 20, Durham Events and Bluff City Balloons will host the inaugural Bluff City Balloon Jamboree, presented by Alston Construction. 
Bluff City Balloons has been making a splash in Collierville for several years, offering rides to locals, as covered in Tour Collierville July/August 2019. But owner Toni Durham has been dreaming about hosting a Collierville-based balloon festival for even longer. "As an owner and operator of a hot-air balloon company here in the Mid-South, I've been to and participated in balloon festivals all over the country and we wanted to be able to host an event here in our hometown," she said. 
Initially planned for June 2020, COVID-19 shutdowns cancelled the event. "With this being an outside event and having the ability to limit the attendees, we are thrilled to be able to have the event this year," Durham said.
This year's jamboree will feature a dawn balloon launch, carnival rides, a variety of arts and crafts vendors, food from a wide selection of food trucks and food vendors, entertainment by top name local bands, tethered ride experiences (additional fees apply and weather permitting) and a spectacular evening balloon glow.
Approximately 15 – 20 hot air balloons will launch from Collierville and soar through the skies over the weekend, including the Elvis Tribute Balloon (sponsored by Wolfchase Honda/Wolfchase Nissan), the Darth Vader Balloon (sponsored by Pickler Companies) and a Red Devil Balloon. Balloons fly at dawn and dusk each day, wind and weather permitting.
Chad Lindsey, VP/General Manager of Alston Construction said, "When Toni approached Alston about this exciting event and shared her vision for creating a family-fun annual balloon jamboree, we knew we wanted to be a part of it. At Alston, we are always trying to find a way to give back to the communities we build in and this event is an outstanding way to do just that."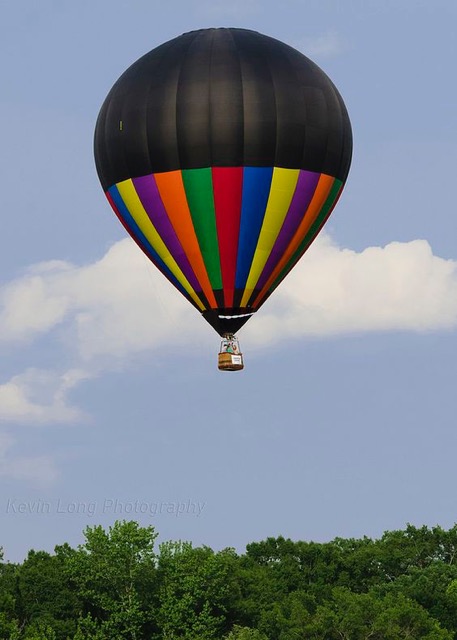 Even more exciting though – and a component that definitely makes this jamboree stand apart from other balloon events – is what Durham Events is hosting on Friday, June 18. That night,  the festival field will be closed to the public and the Jamboree will host a private Special Night for Special Kids, sponsored by the Rotary Clubs of the Greater Mid-South. This event will be for up to 500 special needs children and their immediate family to experience some of the elements of the balloon jamboree in a safe environment. 
Families with special needs children who want to attend must submit an application online by 11:59 p.m. CST on April 16th. Applications are on a first come, first serve basis and will be reviewed to ensure the safety for all involved. The Bluff City Balloon Jamboree is also accepting donations in order to host this event at no charge for these children and their families.
Tickets are $10 for adults, $5 for children 4 to 14 and free for children 3 and under. Tethered rides will be available for $20 per person from 5 p.m. – 8 p.m. (weather permitting). Tickets must be purchased in advance and will go on sale April 12th with a limited availability of 5,000 tickets each day of the event. For more information about the Bluff City Balloon Jamboree, go to www.TheBluffCityBalloonJamboree.com. 
About Bluff City Balloons Jamboree 
The Bluff City Balloon Jamboree is being set up as a non-profit event organized by Toni and Skip Durham of Bluff City Balloons and Durham Events. This is the first annual event to be hosted in Collierville, TN.