Reflections From A Hospital Bed
In late September, after experiencing excruciating stomach pain coupled with a spike in my temperature, my wife rushed me to the Baptist-Collierville emergency room. It was determined that I was suffering from acute appendicitis. To make a long story short, my appendix was removed and the recovery commenced. I spent five nights at Baptist-Collierville. Convalescing for that length of time can put one in a very reflective state about health, family and because I'm a big nerd, Collierville's community assets. Reflecting on our community, I took solace in our elevated assets, thoughtful development, planned growth strategy and quality of life.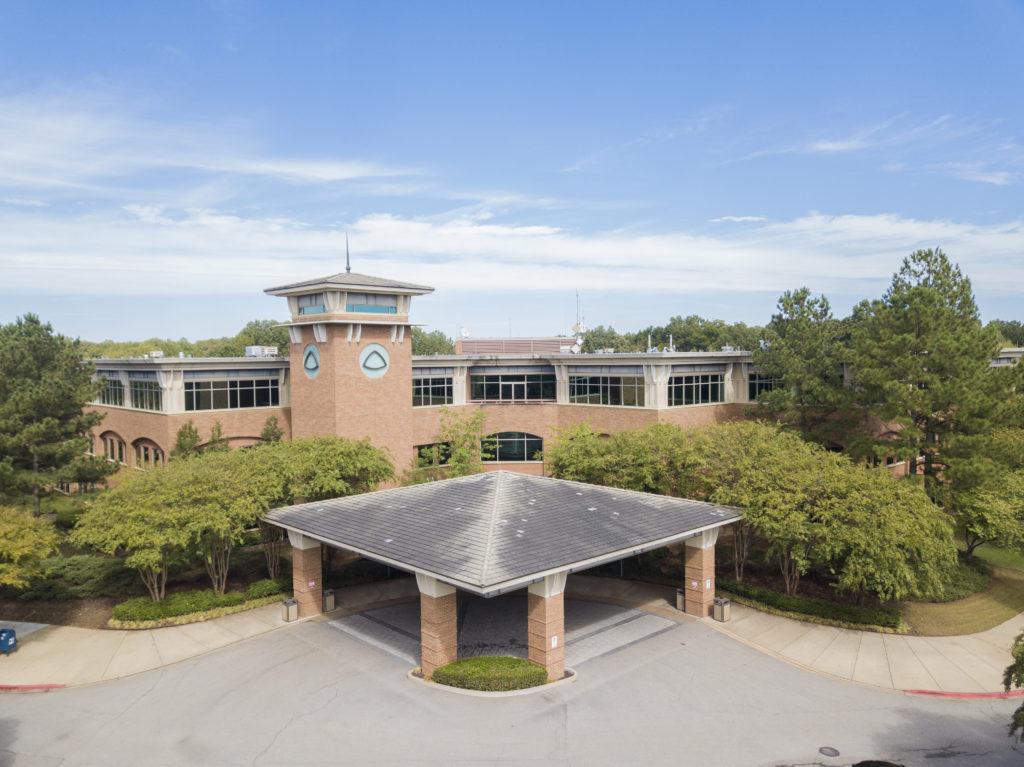 Baptist Memorial Hospital-Collierville
I felt like I was in a 5-star hotel. The people were attentive, caring and nice. The facility was clean and in perfect order. If I was told they would be back to check on me in an hour, they showed up in 53 minutes. I felt safe, comfortable and secure in their care. Several nurses became my "pals." My surgeon, who told me that "major surgery is not an older guy's sport, Mr. Duncan," was smart, communicative and humorous. We are blessed to have Baptist-Collierville in our Town. They have inpatient and outpatient rehabilitation, surgery and diagnostics, sleep disorders center, ICU and a full-service emergency room, among many other services. Additionally, the beautiful 75 acre campus has a hospice house and grief recovery center. I am thankful for Baptist-Collierville.
Collierville Parks and Trails
Before my surgery, I was walking almost five days a week. My walks would take me from W.C. Johnson Park to the Old Wagon Trail, across Shelton and to H.W. Cox Park, where I would turn around at the bridge and head home. It has been awesome to see the parks and trails full of families, couples, serious athletes and casual strollers. The tennis courts have been packed, frisbee appears to be making a comeback and the kids love our playgrounds. If there has been one positive from COVID-19, I would say it is people getting out more and we are blessed with places to go, including 20 miles of trails and 8 parks encompassing over 500 acres of open space. 
The Historic Town Square
The Historic Town Square helps maintain our small-town spirit and vibe. There is nothing more therapeutic than strolling around the Square, greeting friends, shopping and eating, all while taking in the sights and sounds that make up this meaningful destination. As I was recovering, I was kept informed about all of the holiday plans for the Square. The Town works hard to create a Square experience that can live on in our memories for years, especially during the holidays, and 2020 was no different.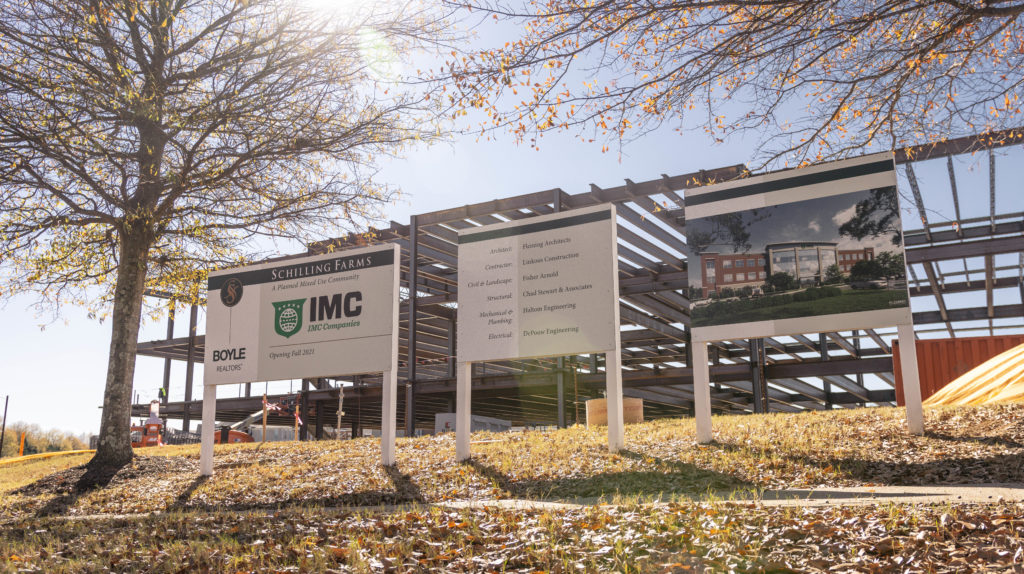 Schilling Farms
As I sat in my hospital bed, I was anxious to see the progress of the new IMC corporate headquarters in Boyle's Schilling Farms mixed-use development. I am proud to report that IMC's new 75,000 square foot corporate headquarters is coming along nicely, with a summer 2021 grand opening. IMC's $18,300,000 investment in the Town will directly influence other activity in the form of hotels, restaurants, retail and residential growth. Schilling Farms now boasts over 1000 corporate headquarters jobs, occupying 300,000 square feet of class A office space. Additionally, one can enjoy the YMCA, Cheffie's Cafe, Carrington Oaks Coffeehouse and numerous housing options within this development. Schilling Farms remains a quality asset for us as we continue to recruit strategic partners to our community.  
Suffice it to say, upon further reflection, we have quite a bit to be proud of here in Collierville, Tennessee.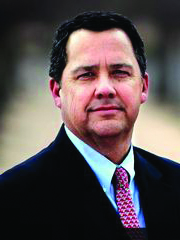 John D. Duncan
Director of 
Economic Development
500 Poplar View Parkway
Collierville, TN 38017
901-457-2200 General
901-457-2213 Direct
901-457-9325 Cell
www.AccessCollierville.com